Here are some words from our clients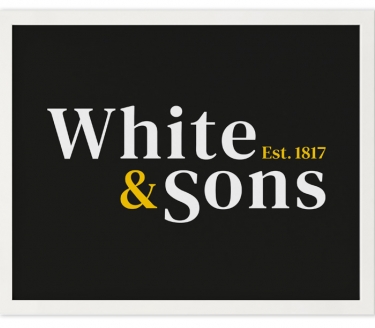 A creative company who are enthusiastic, intuitive and progressive - would highly recommend!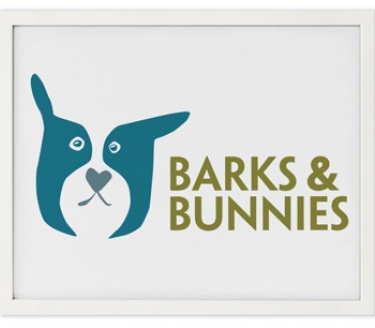 Gladstone Design is quite simply the best thing that has happened to our brand, their creative flair and impressive design skills have come together to create an entirely new brand concept for us. We absolutely love the end result and couldn't be more excited about our future, we have been so thrilled with their work that we hope to find new ways to continue developing our business going beyond our original brief. Having found Gladstone Design we really wouldn't trust anyone else with our brand and can't thank them enough for a new sense of clarity, direction and fun which has been injected to our business, they are absolutely integral to our business.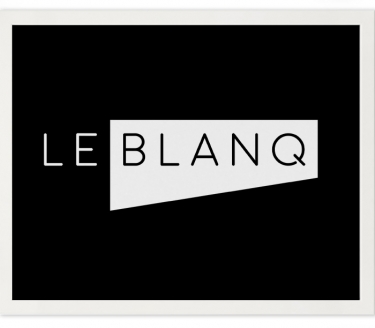 Your Financial Times full page advert was exceptional – it has instantly generated massive additional revenue and clearly impacted our premium target market. I can confidently say that our sponsors Aston Martin and Laurent Perrier will be delighted with the additional exposure as will Sir Bradley Wiggins – so to say it has been a spectacular success is an understatement – what can I say except Thank You. In these difficult times your speed of response and professionalism has been invaluable.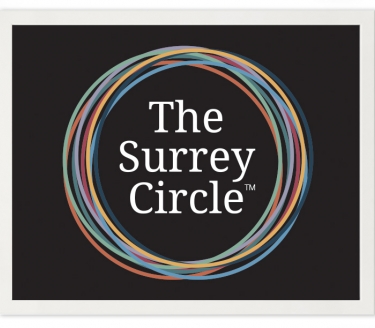 We have worked with Gladstone Design for several years, the service and professionalism is outstanding. Katie & James are both such a pleasure to work with, we love how they bring what we want to life! They are at the very heart of our business and we are both very proud that they are part of our team. Can't recommend them highly enough.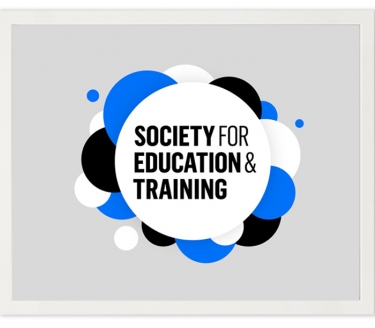 Working with Gladstone Design is an absolute pleasure as they seem genuinely excited by the design challenges we present them. From fast turnarounds on print ads, through to developing brand guidelines for us, producing leaflets, conference branding, even 'jazzing up' lengthy reports, they handle every project with professionalism, creativity and enthusiasm. They deserve to continue doing well as a design agency.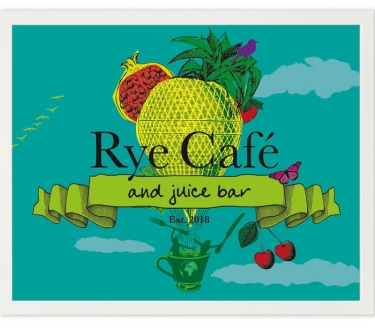 Gladstone Design are amazing, bringing so much energy, passion and superb ideas along the way. It was clear from the beginning that they knew exactly how to bring ideas to life and were a wizard with the designs. We really can't thank Katie and Gladstone Design enough and would recommended Gladstone Design to anyone.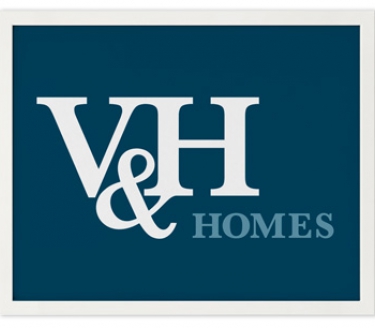 I've gone from seeing Gladstone Design as a help to our business to relying on them completely for all our marketing projects and brand management. Always appreciating who we are and what we are trying to achieve, they have been the fresh air blowing through our business for over 5 years. I could not recommend Gladstone Design highly enough!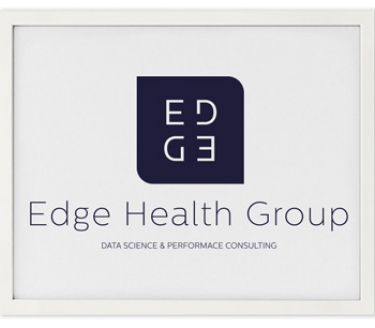 We worked with a couple of agencies, but Gladstone Design produced the most standout creative that worked with our clients. All of our clients (not to mention friends and family) are overwhelmingly positive about our logo, brand and marketing. It has helped create work and also helped us to recruit - we could not have asked for more. So I would highly recommend Gladstone Design. They offer a personal touch and did this by getting a good understanding of what we needed. But to be honest the main reason I would recommend Gladstone Design is simply that the team are design geniuses - hard to find.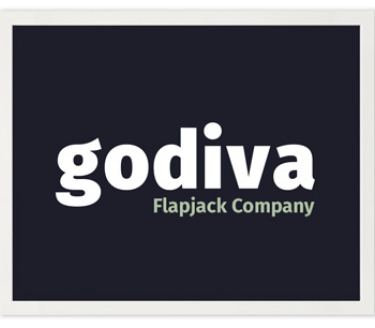 As independent food manufacturers we had been looking for a suitable outsourced design agency to progress our brand image. We gave our brief to Katie at Gladstone Design following a trusted trade recommendation along with details of our target audience and customer type. We took the unusual step (for us) of not giving any specific design brief so the design aspect would be entirely with Gladstone. We knew the message we wanted to convey but had little idea of what that design might look like. From first sight of the design proposal from Gladstone we knew instantly it was what we needed. Apart from the excellent customer service of Gladstone we are particularly pleased to be working with designers with such vision.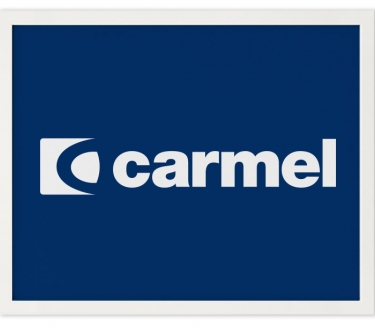 A dynamic, responsive and talented branding agency with excellent customer focus. A real pleasure to do business with!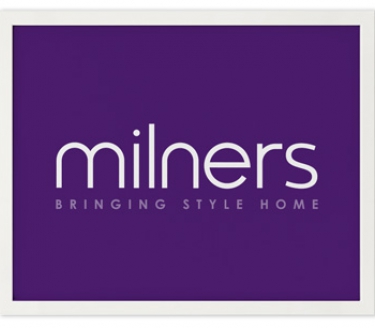 We have used Gladstone Design for various design jobs within our company Milners.
Our rebranding exercise came about from their superb vision and natural ability to create, always going the extra mile, coming up with brilliant design ideas to deadlines whilst keeping us in the loop the whole time. They have designed a complete rebrand for Milners; from re-designing our 2 Ashtead showroom exteriors, tweaking our logo and our advertisement ideas, she is now currently working on the interior of Milners. The Gladstone Design team are very creative individuals who are full of initiative; all their ideas were spot on and we highly recommend their work for a flexible and personal touch. You will be very impressed.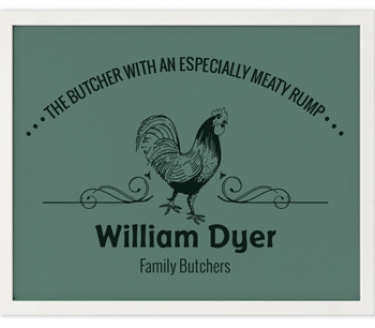 I could not wish for a more helpful and enthusiastic creative design company. They have designed flyers, adverts, menus, packaging and lots more. We're thrilled with our beautiful bespoke website and the monthly social medial campaigns are a hoot! We feel totally confident and look forward to many more projects in their capable hands.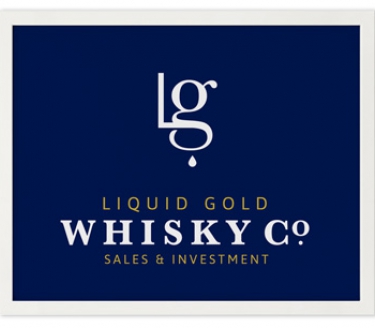 We were particularly impressed with their ability to manage our project from start through to production, making the process incredibly easy for us.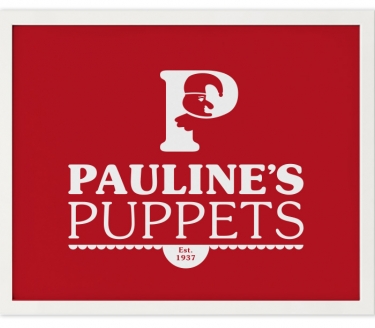 The team at Gladstone Design are certainly very creative and grasped our need, therefore, we would not hesitate to continue using their services which are fast, reliable and they create complete marketing solutions.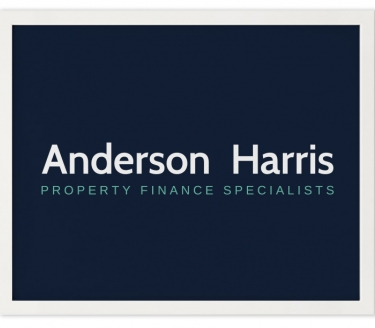 Gladstone Design created a lovely, classy and fun iteration of our logo for our new business cards. They were always easy to chat with and open to our ideas and needs. A good deal all round!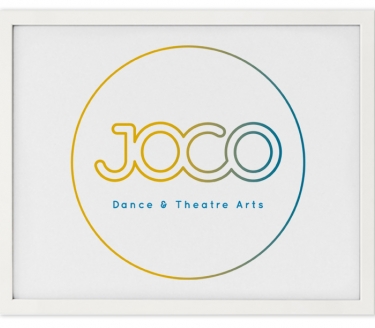 Gladstone Design helped us create a bespoke website for our business to replace a previously rather generic one. We had several meetings during which they converted our rather vague ideas into a more specific and business appropriate form, meaning that the resulting website was able to drive our brand forward and improve communication with our customers. Throughout the process they were approachable and professional and we were very impressed with their work.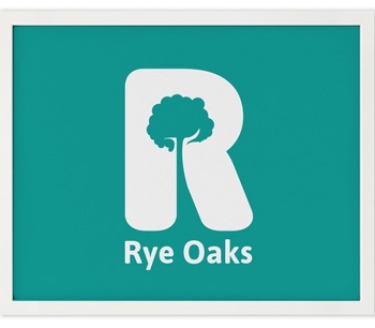 Gladstone Design have created a strong, memorable visual for Rye Oaks. The design works brilliantly for all our promotional medium including our t-shirts, website and letterhead. Katie interpreted the needs of our outdoor education business perfectly and provided both hand drawn and computer generated images for us to choose from. Other designs for similar businesses were thoroughly researched on our behalf and presented to aid the decision making process which was hugely enlightening and enjoyable. A wonderful result and testimony to the capabilities of a dedicated, talented team.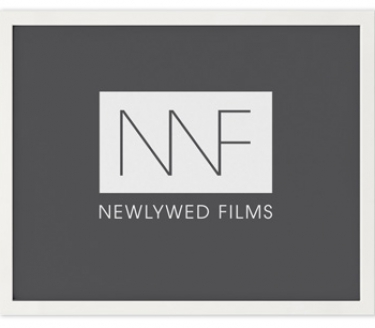 We were in desperate need of a rebrand to help push our business to the next level. We approached Gladstone Design and they absorbed what we did as a business and where we wanted to go. They are a dream to work with, have a great eye for detail and the bigger picture and are extremely talented individuals.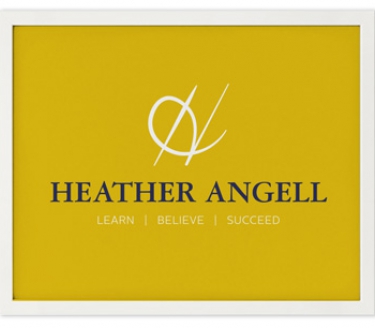 I cannot recommend the team at Gladstone Design more highly. Their enthusiasm and attention to detail is incredible. I hired them for brand design and the customer service was exceptional from start to finish.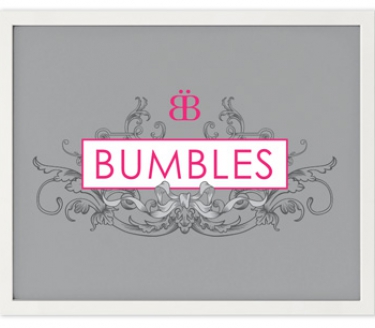 I can't recommend Gladstone Design enough, their work is outstanding and they are a pleasure to work with. They have helped with various projects and the outcome has always been superb. Their work is to a very high standard and always completed before deadlines - they can really add a special touch to your business!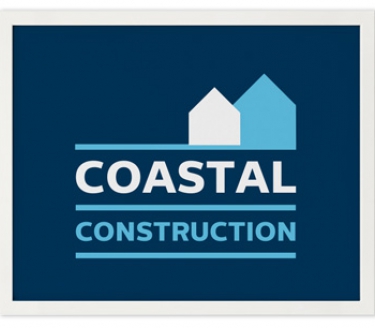 Just brilliant, from concept to finished design in the timeframe required, simply put - I couldn't have asked for more. Love you guys and wouldn't hesitate for a second in using you again, consider me an advocate of your work!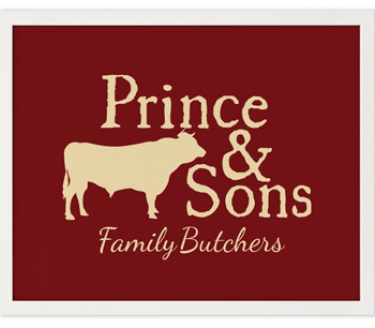 Gladstone Design are a fantastic company nothing is to much trouble and they have a wealth of experience that they used for the designs of our rebranding, all I can say is first class all the way.
Gladstone Design is a fabulous design & print company offering the full package. I was delighted when I met Katie as I had been looking for a local company for while and Gladstone Design came highly recommend.
I always struggled before with the old company I used and trying to get across over email what I wanted to achieve, but after putting all our design & print works over to Gladstone Design its been fantastic as Katie is a perfectionist with an eye for detail and her work is testament to this.
I can't recommend Gladstone Design highly enough and look forward to working with them in the future.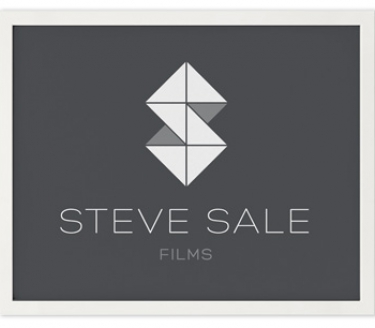 Gladstone Design are a fantastic talent and transformed my business with a new logo and stationary. They take on board everything you are after and never fail to deliver something exceptional!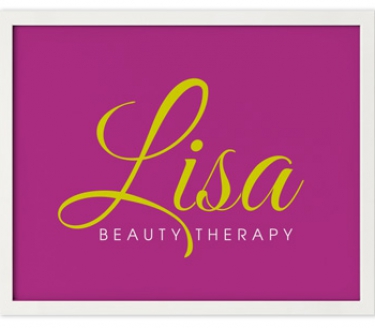 Gladstone Design recently rebranded my business, giving me a simple, effective and fresh new look. They are friendly, professional and creative. I didn't give them much to go on and they knew exactly what my business needed. They were always prompt to tweak ideas and managed the printing and delivery of my finished product. An all round great service that I will be recommending to everyone!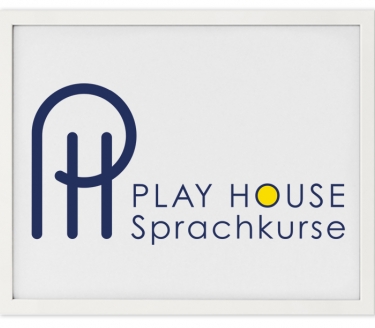 My well-respected language school has been our family business for 30 years. When I took over recently I realised I just had to bring the logo, brand, website and literature up to date and into the 21st century. I didn't know where to start but Gladstone Design knew exactly how to help me promote to a changing audience. Their methodical process coaxed out of me what I really wanted and they were able to take the information and create these wonderful fresh ideas. They've absolutely transformed my branding and made the whole process really easy. They were quick to get back to me and patient when I needed to make decisions. They know how to make my website work most efficiently for my business and in-house processes. I can thoroughly recommend Gladstone Design as a go-to-agency for all one's rebranding needs including online presence.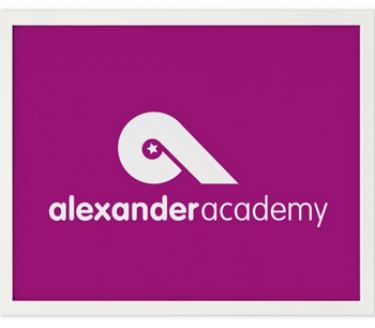 I used Gladstone Design for the creation of my new Logo for my Academy, which trains businesses and individuals in public speaking, networking, presentation skills, speech and vocal training and much more! I was so happy with the branding and the choice of words they decided on for the motto and felt it represented not only my business but me as a person so much! I received a friendly, personal and very professional service.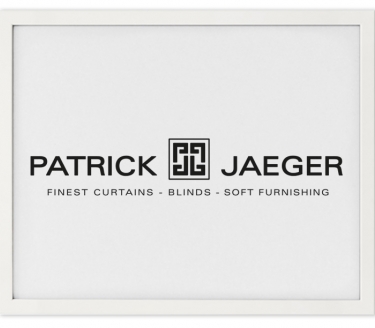 Thank you Gladstone Design!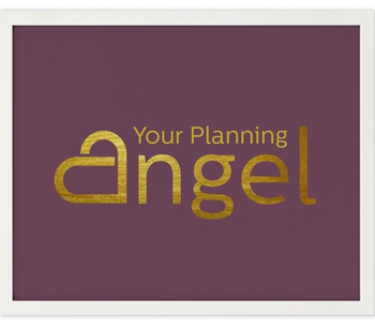 I have used Gladstone Design for all of my graphic design projects over the past year and have just hired them to re brand and build my website. Their attention to detail and dedication to truly understanding exactly what my businesses represent has always resulted in exceptional work. They are an incredibly talented team and I highly recommend them.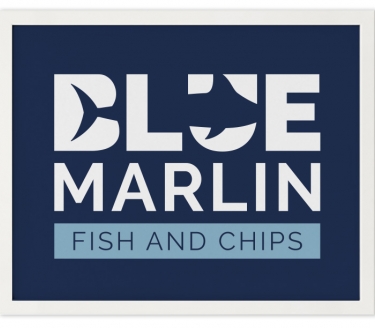 Gladstone Design is well known in Ashtead's business community for its bold creativity and came highly recommended. We needed a new logo, menu and shop signage for our restaurant. With several options to choose from we were delighted at how they had clearly understood our requirements and produced such impactful designs. They managed the project seemlessly from initial drawings through to final fix. We are always getting positive feedback from our customers and would certainly recommend them. Outstanding work by a great team!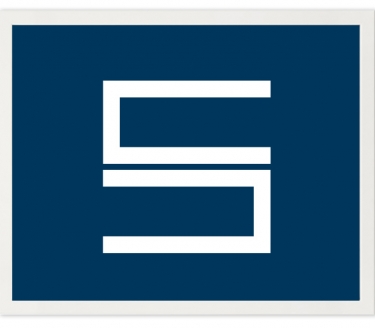 Fantastic service, very pleased with the design and attention to brief.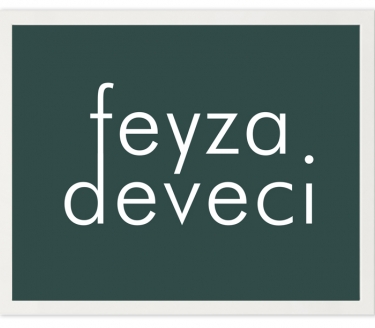 Exactly what my business needed, a clear direction and a beautiful logo.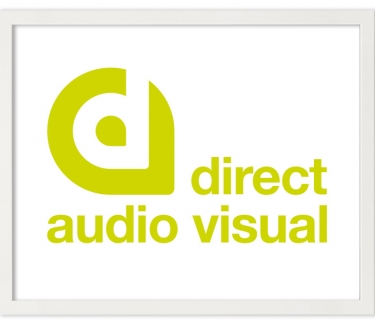 Gladstone Design are Gods of The Design World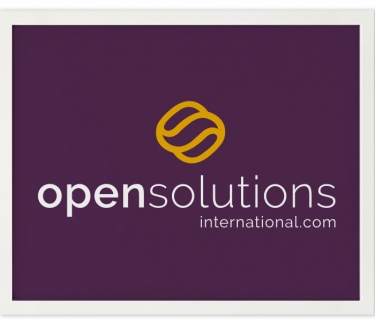 Gladstone Design have done an incredible job for Open Solutions. Working to very tight deadlines they have consistently delivered work of the highest quality and I would have no hesitation in recommending their services to other companies, In fact I already have!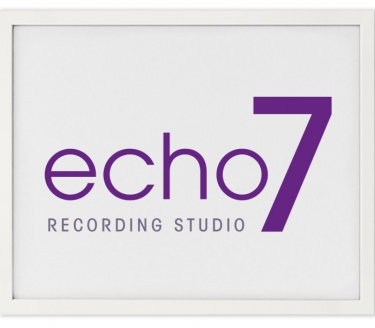 I love it!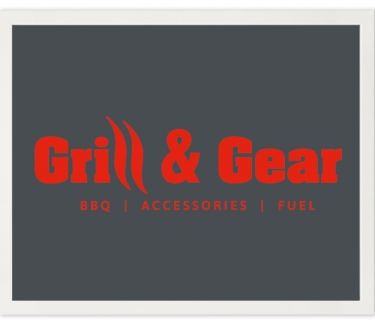 The branding works effortlessly across our illuminated shop fascia, sales literature and website.
All managed seamlessly by Gladstone Design.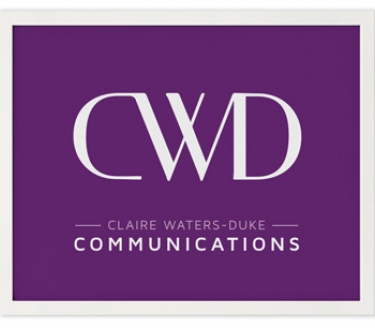 I've been working with Gladstone Design to create my very first logo for my company. It is an exciting process and they have been totally professional, from coming up with some lovely concepts and guiding me through the initial ideas, happy to make changes and are extremely creative. I would totally recommend Gladstone Design for any design work required.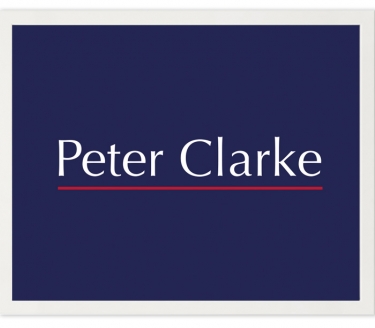 Friendly efficient people, great experience of design.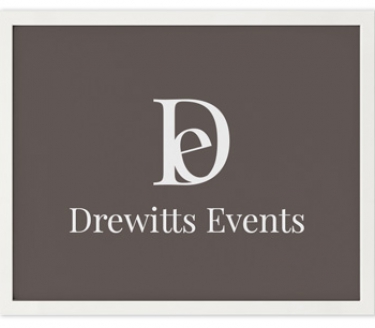 We had a personal recommendation to approach Gladstone Design as we needed to launch a marketing campaign to sell advertising for The Lord Mayor's Show. What they designed for us was outstanding and achieved quite quickly and to a high standard. We had an old product that needed an up to date presentation and this was achieved to our satisfaction. They certainly created an effective Branding platform to run our business.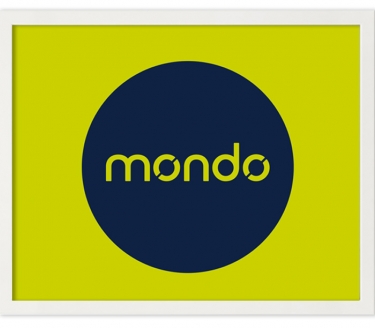 As I heard myself rambling through the history of Mondo, plans that had once worked, phrases, straplines, old logos, marketing material that had all seen better days, what was I talking about?? Katie played along, listening, understanding, plotting & after a full 60 minutes she was fully enlightened with 22 years of Mondo…

Within a few days, Katie was back, with a fantastic, sharp, clean new logo, a new look, a new Mondo. Brilliant!
I wholeheartedly recommend Gladstone Design!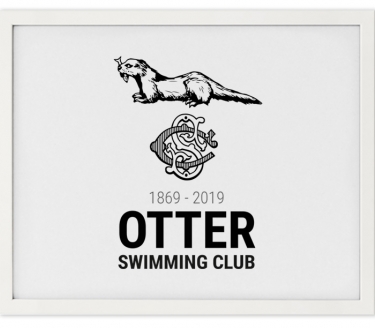 Thanks for your help.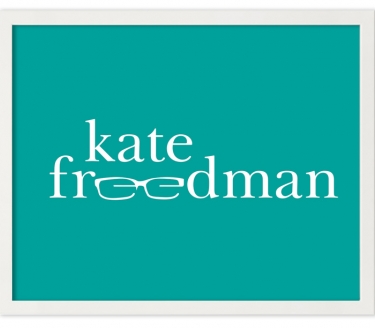 Gladstone Design was wonderful to work with as they really listened to my business approach and what mattered to me in my brand. Thank you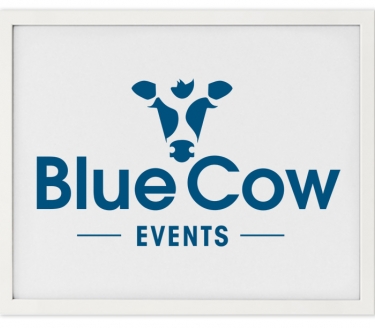 Gladstone Design helped me create a new identity for my freelance events business. I was amazed by their genuine passion and creativity. I was having difficulty coming up with a company name, but they were a breath of fresh air, inspiring me and motivating me beyond words. They listened carefully to my brief and created a brand for me that is different, quirky, interesting and impactful! Thank you Katie! A true creative, and an inspiration.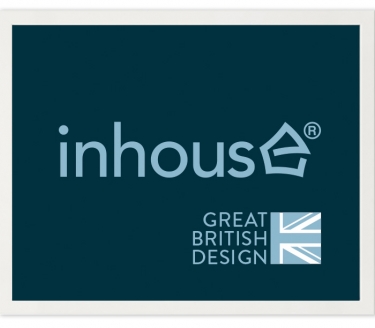 Gladstone Design's website stood-out in communicating the mix of creativity, professionalism and experience. I certainly wasn't disappointed when Katie answered the phone, understood the challenge and started making insightful suggestions. Despite my very tight design-brief for the packaging project Gladstone Design was able to deliver an innovative solution with a new 'surprise and delight' twist that has evolved my brand image with much more impact and sets a new precedent. Gladstone Design are good listeners, patient and a joy to work with. Being a designer myself, I might have (wrongly) always come to take creativity, innovation, initiative, skill/talent, attention-to-detail and high-quality output from other 'creatives' as a minimum. But the refreshing differentiator for me is that Katie and James just stand out as being extremely nice, friendly and likeable people!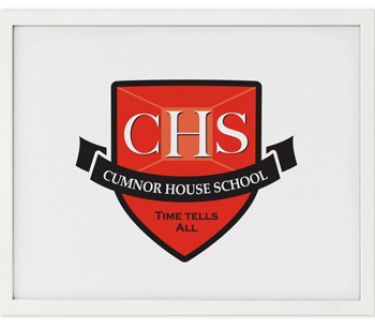 On a personal recommendation, I contacted Gladstone Design to discuss a magazine project and was immediately struck by their professional and can-do attitude, mixed with lots of creative enthusiasm and ideas.  I was not disappointed once we started working on the project together – they went the extra mile, working goodness knows what hours, to meet my deadlines, and all designs were of such a high standard and had the wow factor I had been hoping for.  They certainly took our school magazines to a whole new level!  I would not hesitate in recommending Gladstone Design for beautiful top quality designs.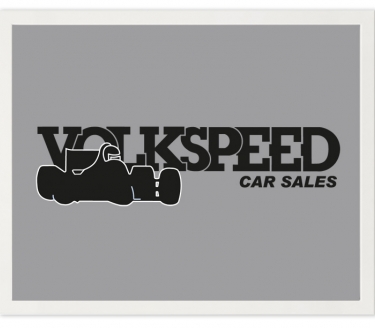 Gladstone Design are an extremely imaginative, personable and professional team who have designed and supplied a number of unique designs for our company. I cannot recommend them more strongly.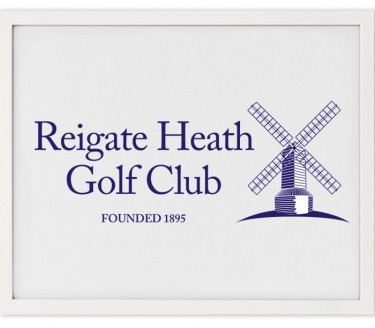 Katie and James are a delight to work with and I would thoroughly recommend Gladstone Design. They are creative, innovative and professional. They consistently deliver high quality, timely projects in an efficient and friendly manner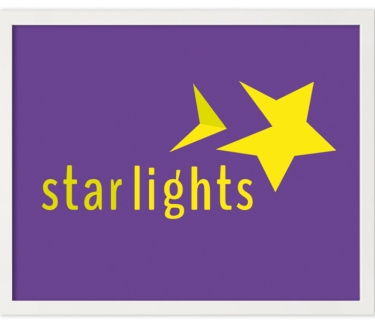 Fantastic!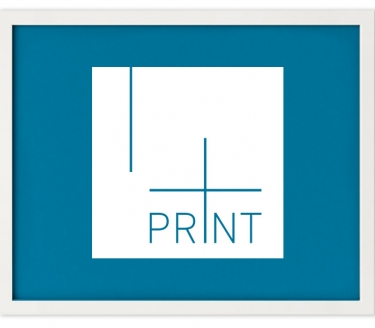 Gladstone Design are a pleasure to work with, they have a great eye for detail, layout and design. This, coupled with a great responsive and can-do attitude make them an ideal agency to partner with. Can't recommend them highly enough!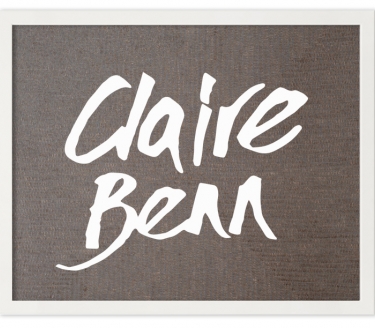 Gladstone Designs did a super job in the creation of my published portfolio. They listened to the vision I had, paid attention to the reference material and engaged me at every stage of the process. The result is - in my opinion - stunning. Thank you.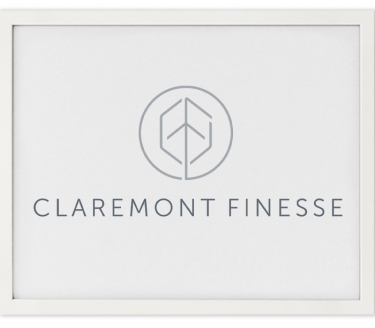 Gladstone Design were a pleasure to deal with from start to finish, we were delighted with the design of the brochure and very much look forward to working on future projects together.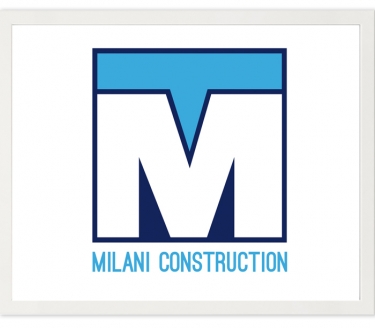 Brilliantly bold!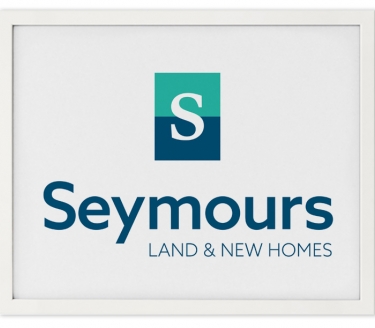 Gladstone Design provides such a professional service and are a pleasure to work with. Just completed our 2nd project together and I'm delighted with the stylish design work, responsiveness and exceptional customer service shown.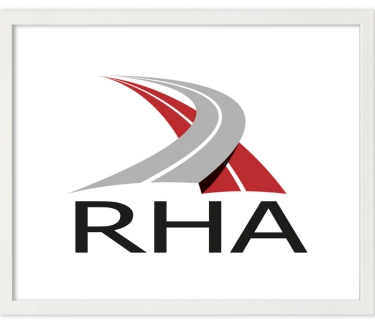 Thank you so much.
Once again, you have turned a pigs ear into a Prada handbag!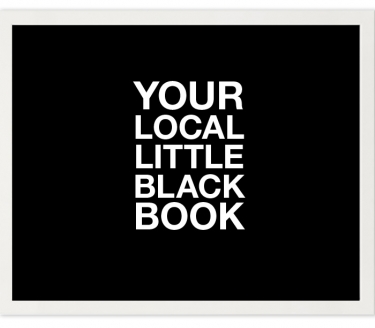 Absolute pleasure to deal with from start to finish, delighted with the final results and looking forward to working on future projects together. Highly recommend!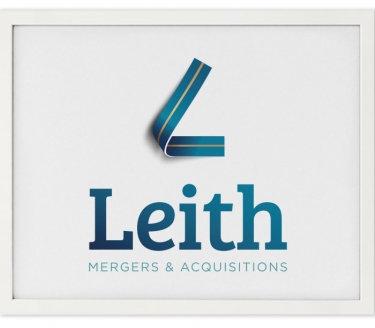 Katie and the team at Gladstone Design came highly recommended to us and I am pleased to say that they more than lived up to the hype!

Our project was subject to tight publishing and printing deadlines and involved input from multiple stakeholders, so it had the potential to become a challenge. However, the team at Gladstone Design quickly grasped the brief, produced a wonderful range of design options and communicated brilliantly with us and the other stakeholders throughout the process.

The results were excellent, and they managed to take away any sense of stress or hassle by dealing with third parties directly. A great service, seamlessly delivered and we look forward to working with them again soon.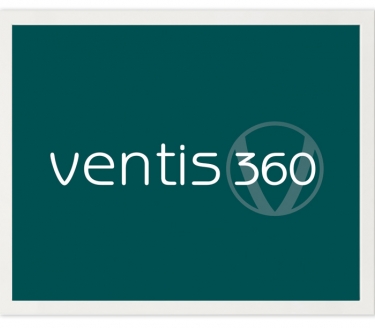 The team at Gladstone Design have been exceptional. From the very first meeting to the delivery of their work, the journey was first class. They asked the right questions, demonstrated they cared about my business and delivered on time and to a very high standard. I will be using Gladstone Design for all of my brand, design and strategic marketing activity going forward.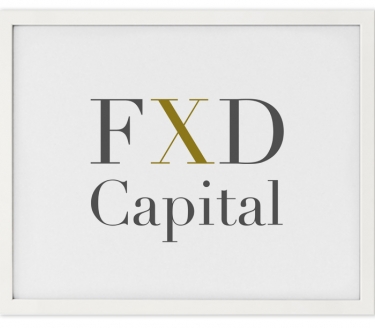 Gladstone Design came highly recommended, and we would have no hesitation in doing the same. Communication was clear, the finished product exactly what we had asked for.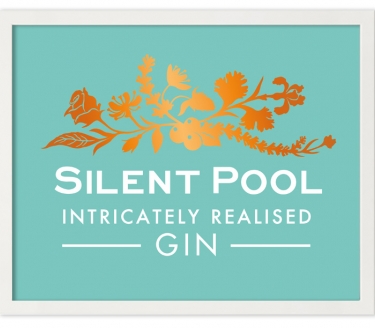 Thanks for all your help!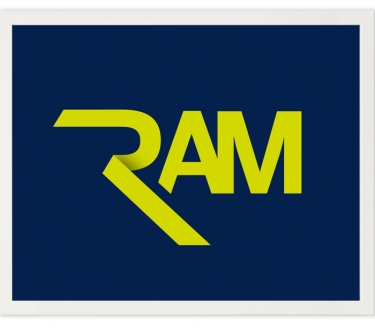 It looks brilliant...I love them, thank you!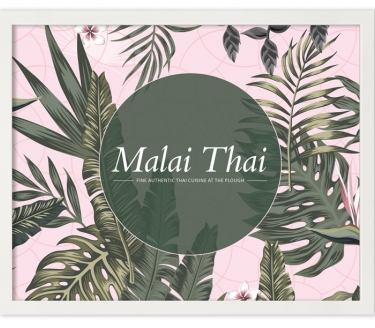 I couldn't recommend Gladstone Design highly enough. From start to finish to whole process is superb. Katie has a wonderful eye for detail and design so I feel completely confident leaving it in her capable hands. I'm looking forward to another new design and project soon.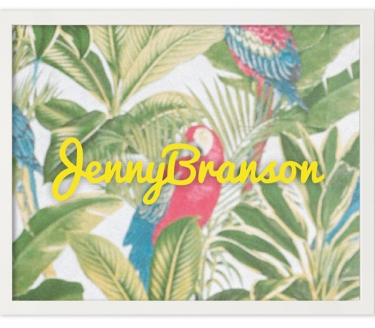 I worked with Katie on an advert I placed in Reigate & Dorking's 'Your Local Little Black Book'. She was very accommodating with my ideas, quick to respond to feedback and went the extra mile to get it right for me. I would't hesitate to recommend her.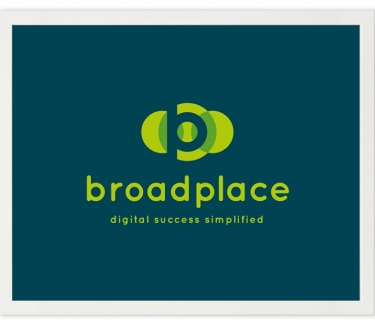 I had no hesitation in recommending Gladstone Design when Broadplace were looking for someone to refresh their branding. Katie and James are lovely people, bursting with ideas and were extremely accommodating in allowing time for all key stakeholders to have an input in the final choice. Katie and James really understood what values were important to Broadplace and did an excellent job in communicating these in the revised brand guidelines.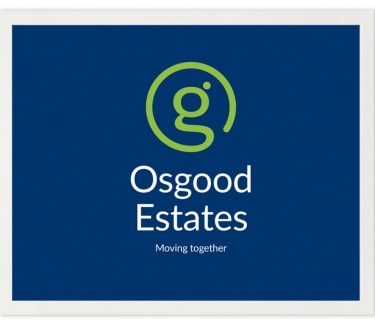 I contacted Gladstone Design with the brief of an eye catching modern logo and they have really hit the mark! On top of this they are local which fits my aspirations of supporting local businesses whenever possible. They always respond efficiently and they are easy to talk to. I couldn't recommend them highly enough.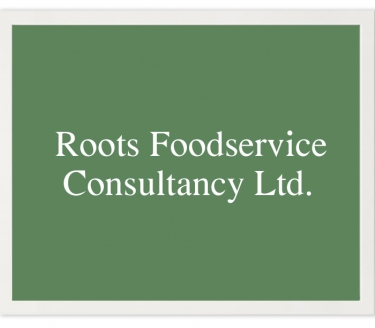 I knew Katie from the excellent work she did for me on the brand when I was Head of Foodservice at Tilda: she showed then how creative she was. When she left to set up her own design agency and I became a Foodservice Consultant, one of my clients had the need for some fresh design inspiration and I had no qualms about calling on Katie's help. Working closely with both Katie and James, Gladstone Design totally revolutionised the look of the brand with new packaging designs, company logo and image. Needless to say my client was delighted with the result as it has given the brand a much more impactful and premium look in the marketplace. Not only are Katie and James great at what they do, they are a pleasure to work with and I will definitely have no hesitation in recommending them to other clients when the opportunity arises.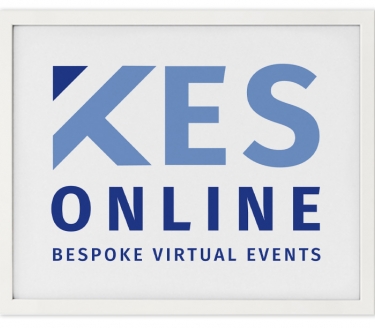 An amazingly responsive service offering real one-to-one customer advice, time and patience resulting in the perfect logo and website for our business!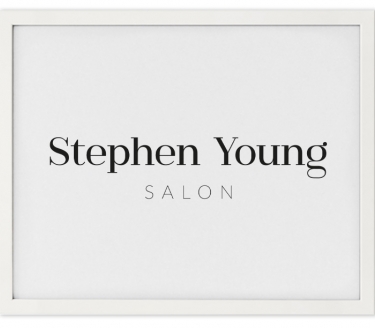 Delighted to have been recommended to Katie at Gladstone Design. Excellent customer service and communication. Extremely happy with the end result, just perfect!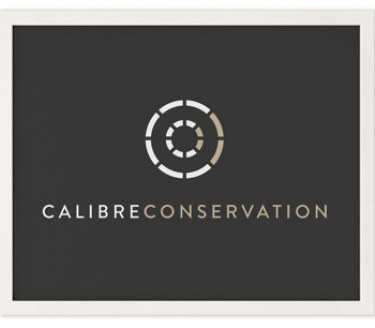 Gladstone Design makes the design process easy, they listen carefully to the brief, have the skill and experience to turn the conceptual into the tangible. Their designs are relevant, elegant, and eye-catching and are easily translated into other media. On a personal level they communicate well, take pride in their work and are determined to achieve customer satisfaction. Thank you Gladstone Design!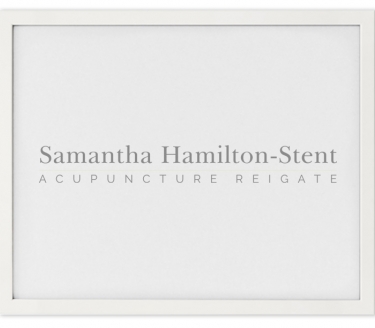 I have worked with Katie on the design for a couple of adverts and have found her work to be excellent quality. She is very responsive and comes up with good ideas about what might be most eye catching and work best. I look forward to continuing to work with Gladstone Design in the re-vamp of our branding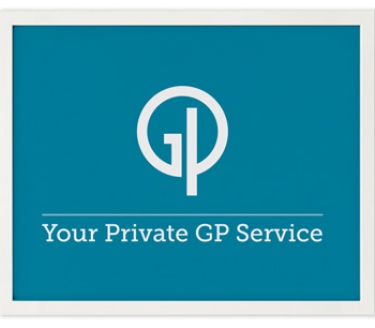 Gladstone Design are a pleasure to work with. Our company logo and adverts they designed continue to receive compliments and reflect our ethos in a modern and original way. The team's enthusiastic approach to every project is infective and we would definitely recommend them to other businesses.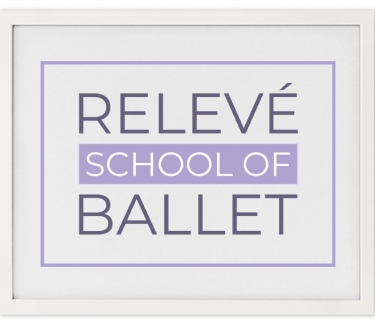 Katie was incredibly helpful with designing a logo for my new ballet school Releve School of Ballet. She perfectly captured what I wanted and gave me plenty of different design ideas. She also created a really professional flyer. Overall 5/5, would highly recommend.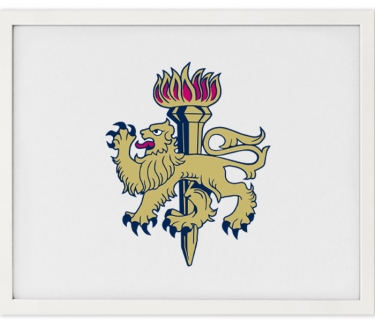 I can highly recommend Gladstone Design. We have used them for various design projects at Claremont Fan Court School, including developing brand guidelines, two prospectuses and various other materials.
Katie is incredibly responsive, skilled and knowledgeable.