We love brands, we love building them, developing their personality, helping them to become more popular... but don't just take our word for it. As a solution provider we boast a wealth of experience across all media from brand identity and positioning, printed literature, websites and digital through to environment branding and everything in between. So, whether you are looking to launch a new brand, refresh your existing one, or to raise awareness and attract new customers, we provide effective turnkey solutions.
How do we do this?
We keep our core team small and our network large. Having a close knit team keeps us reactive, agile and competitive while tapping into our long-standing network of specialist partners. From a complicated piece of cutting edge code to award-winning videography, everyone we work with is briefed and managed by us to ensure work remains on message and on brand. 
The founders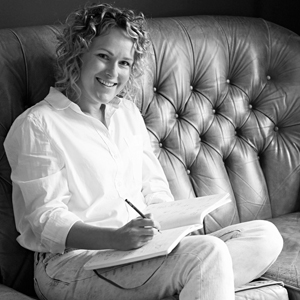 Katie
Katie started Gladstone Design back in 2014, her consistent delivery of expert creative, and relentless enthusiasm quickly grew a solid reputation. Working at senior level in publication design for the BBC and also in a sector-leading advertising and communications agency Katie's wide ranging and successful career has equipped her with a full breadth of knowledge and many skills. Adding a limitless supply of original ideas with a structured design aesthetic, Katie doesn't have an off switch.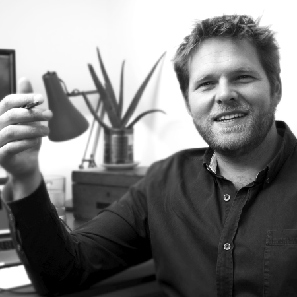 James
Working alongside Katie, James comes from a trio of well respected award winning agencies and brings this vast experience in both UK and global markets to the Gladstone table. A highly versatile creative with a long track record of delivering to both B2C and B2B audiences, across a wide range of clients, from global names to small start ups. Insightful and quick-thinking James realises his intuitive creative concepts into commercially focused designs, that clients love and audiences buy into.
What we deliver
We believe in collaborative working, developing strong (and fun) working relationships, to properly understand our clients' needs, wants and objectives. Thorough research across the marketplace coupled with audience understanding, enable us to build an extensive knowledge base. Next we introduce an extra large dose of highly potent creative thinking and we give birth to impactful and meaningful messages which elevate your brand from the competition. Enabling brands to fulfil business aims, adding purpose and value at every step of the way. What we call thought based design.
Branding & Design
A beautifully formulated logo is where we end up but branding is so much more. A brand is your culture, your personality distilled into its purest form. We love branding and building strong and unique branding platforms.
Print & Publishing
From one-off leaflets, annual reports, complete magazines and brochures to tactile direct mail and structural packaging we are truly passionate about print and print production. Tactile textures and special finishes can further express a brand's true character and our thorough understanding of this further enables a design to come to life.
Website & Digital
With a great focus on user understanding, we combine functionality with design to craft thoughtfully considered websites, targeted social media campaigns and standout email marketing bespoke for your business needs.
Everything in-between
We can tell your brand story through indulgent sensorial photography or through a cinematic 10 second film. We can bring your brand to life on a shop facia or through a multisensory shop interior experience. The world is full of media and rich in opportunity. Working with a network of specialists in different areas we embrace them all to bring your brand to life.
Check out our work and read what our clients say about us