Established for over 30 years the Carmel Group of companies represent one of the UK's top 50 building services, mechanical and electrical groups. They originally approached Gladstone Design to review their marketing communications both online and offline.
We started by doing a full audit of existing communications, the group structure and how all companies compliment each other, including important marketplace research. We then outlined a clear and cohesive framework streamlining all communications and messaging.
To tell the story of the services on offer and the excellent work the group undertakes, we set about creating a layered photographic storyboard. We established 3 photographic stages for projects: initial planning, meetings and design work, secondly the installation, on site and practical work and lastly the end result; people benefiting from completed projects.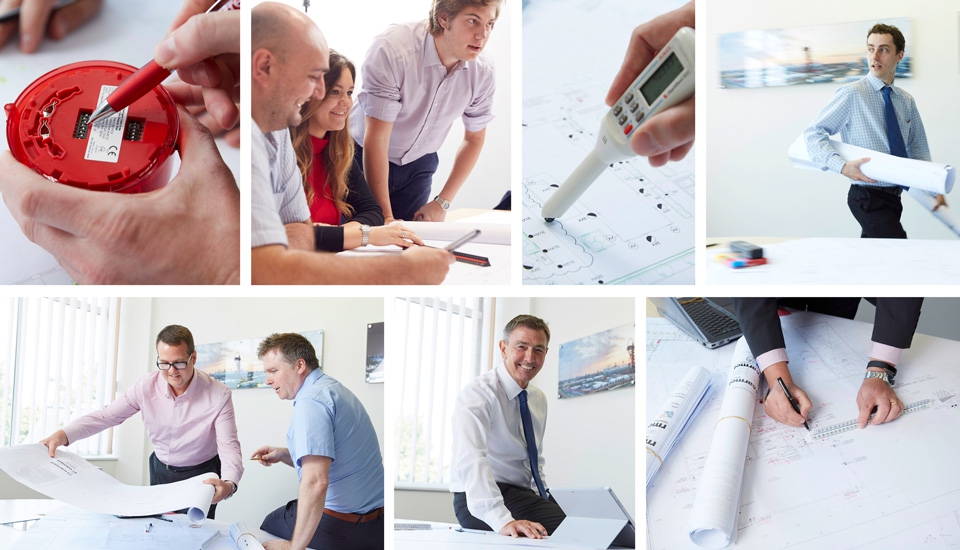 We used a unrehearsed photography style, using depth of field, dynamic angles and perspectives to create engaging images.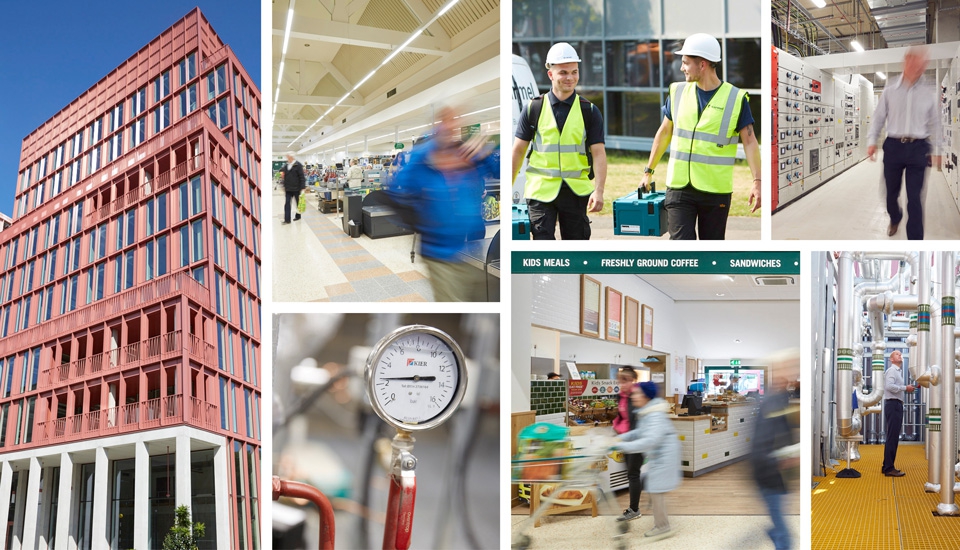 In this increasingly digitally oriented world, a website should be the hub for every businesses marketing strategy. Previously Carmel had different websites for each arm of the business. Working closely with the team we redesigned and redeveloped a single 'united' website to showcase their personality as a group and the individual services and case study portfolios offered by the different companies. All combined into one single, easy to navigate, responsive website.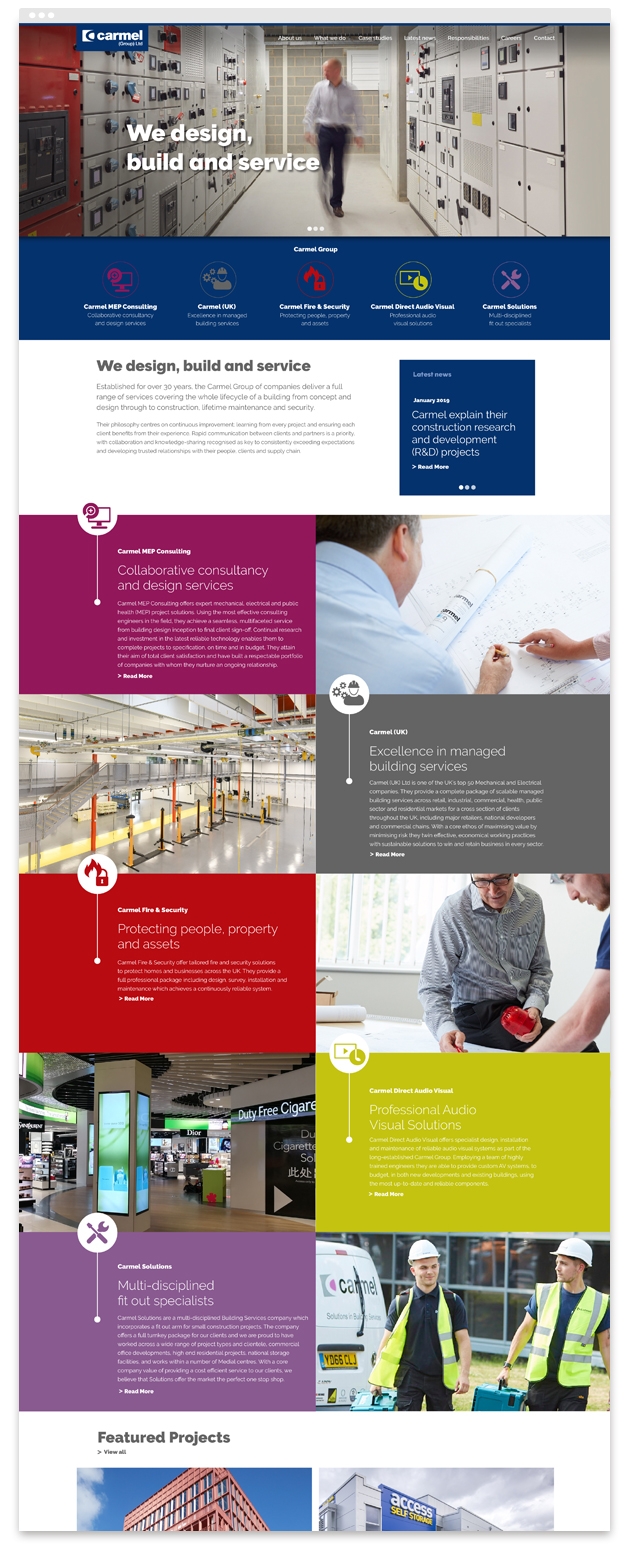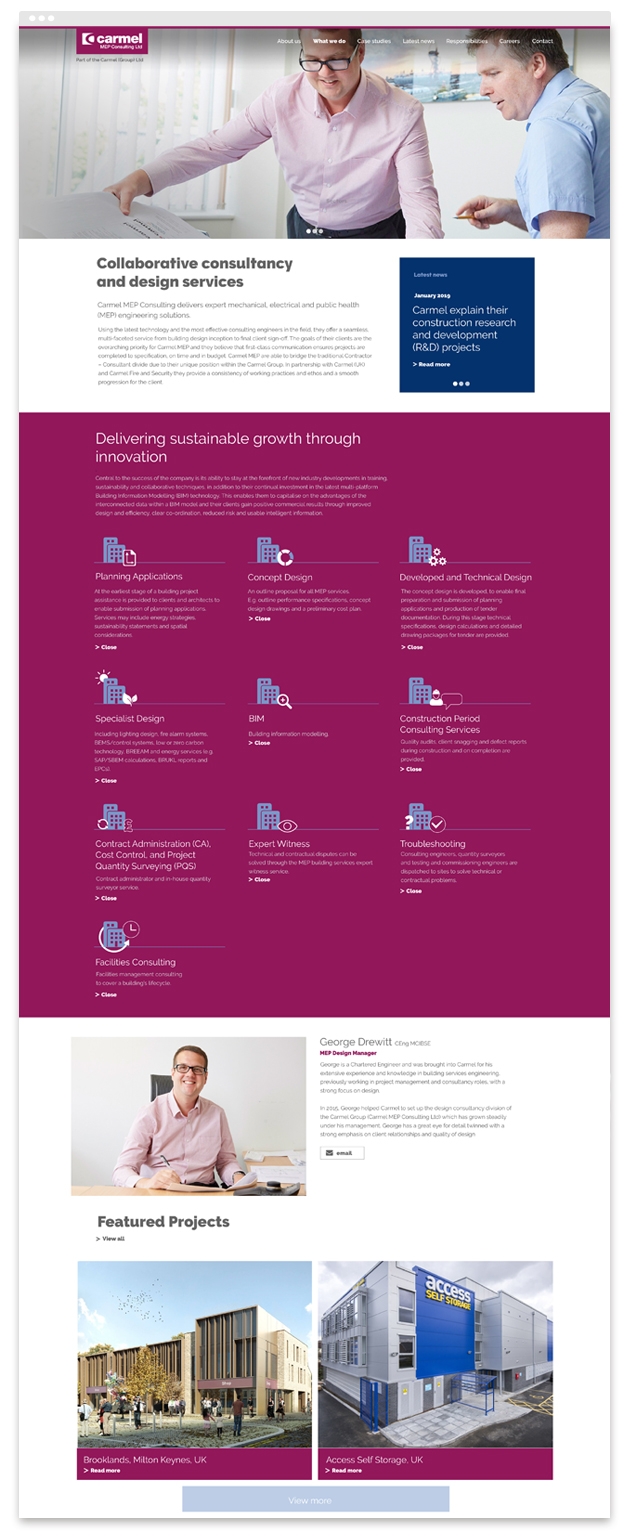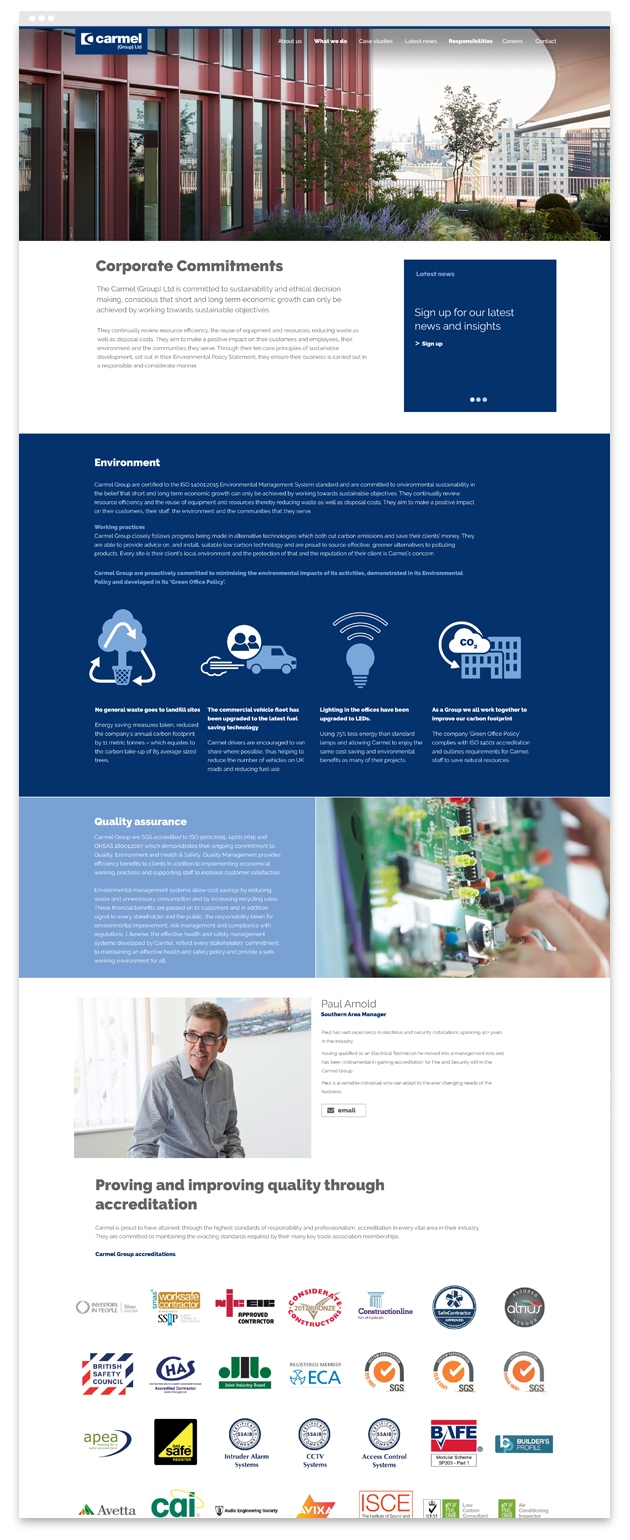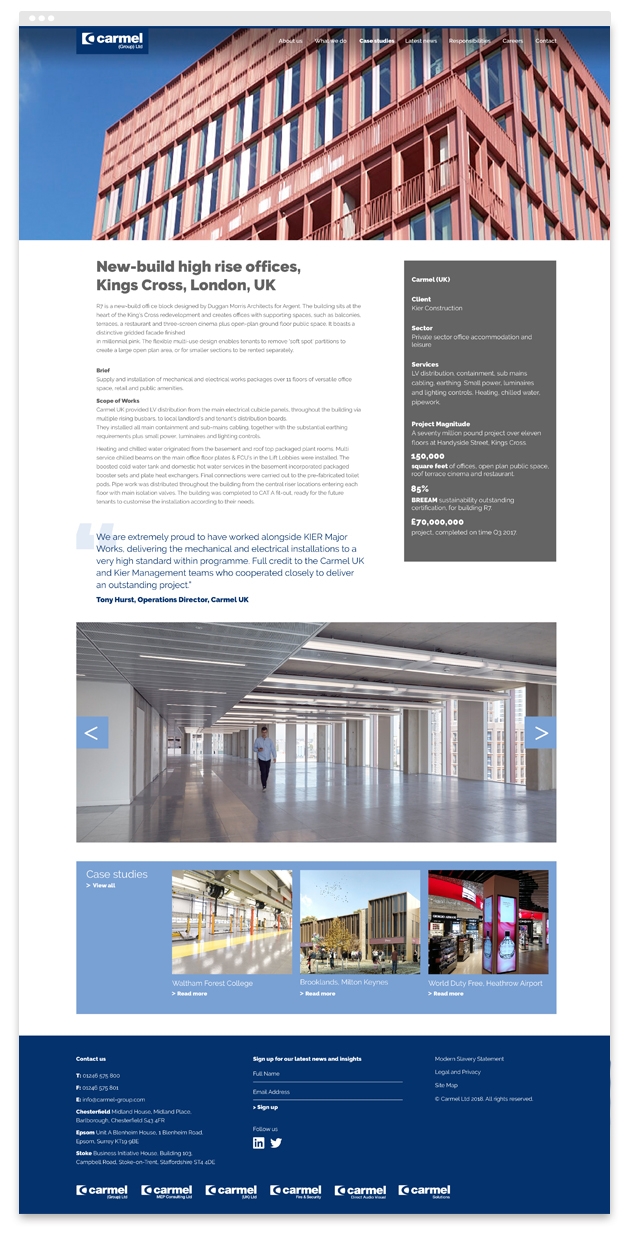 We moved on to creating printed collateral, starting with a company brochure. Continuing the new design style using bold colours, striking photography with key descriptive words to highlight the brand's services even if readers are merely flicking through. A beautifully tactile 'soft touch' cover wraps the inner pages, calling out to be picked up and leafed through. In-house brochure copy writing helped convey clearly what Carmel Group and its divisions are about.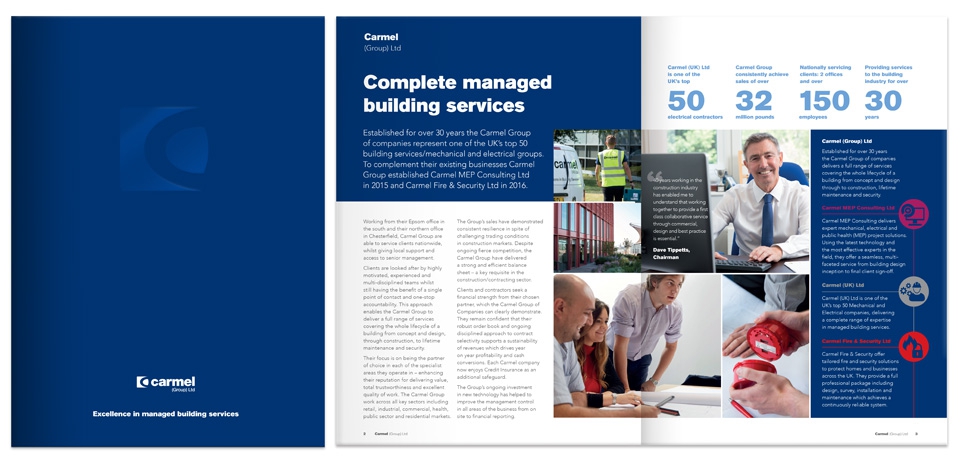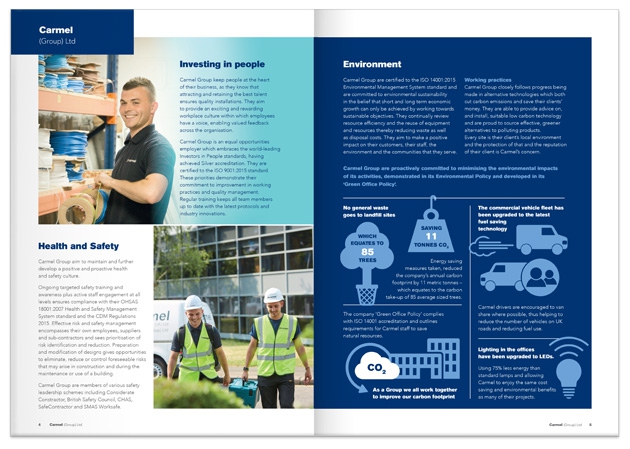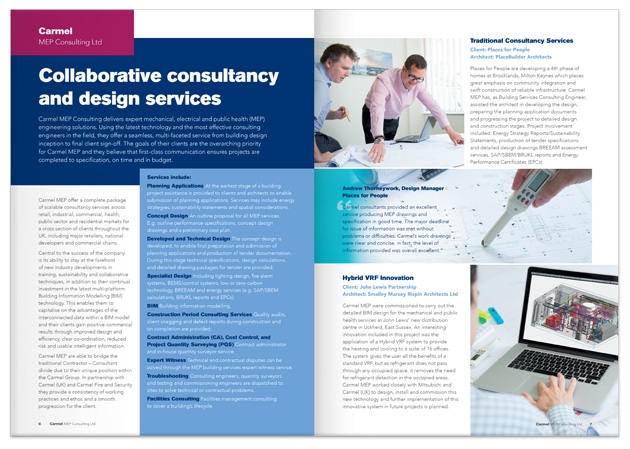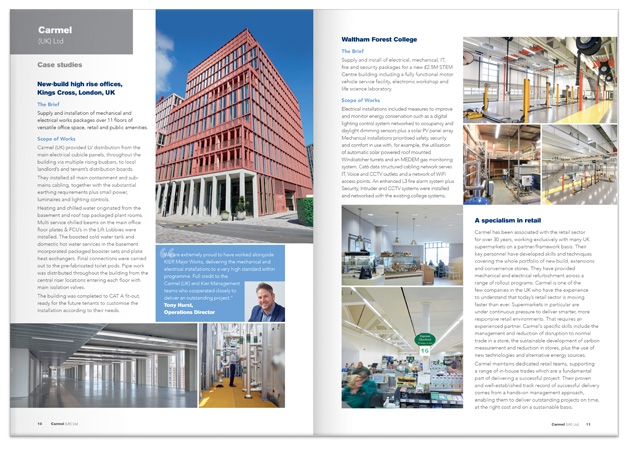 Check out some more of our work