Our client William Dyer is a mighty, meaty and magnificent chain of butchers! Their experience and dedication to offering the best products and service is second to none. Working closely with Sara and Robert (the owners) we crafted a strong and distinct multi channel communication platform. We translated their high-energy personality, raw passion and expert knowledge into fun and meaningful messages. As a solution provider our experience of working across all media has really come into its own. From initial brand refresh and offline materials including sales literature, advertising, POS, structural packaging design and product range architecture to environment redesigns for their shops, plus website and social media package.
"I could not wish for a more helpful, enthusiastic, creative design company, Gladstone Design have been, designing, flyers, adverts and more for the last couple of years, and ongoing packaging, and website. We feel totally confident and look forward to more projects in their capable hands."
We began with refreshing the long-standing and well-known logo by subtly modernising the appearance and introducing some new complimentary colours to the palette.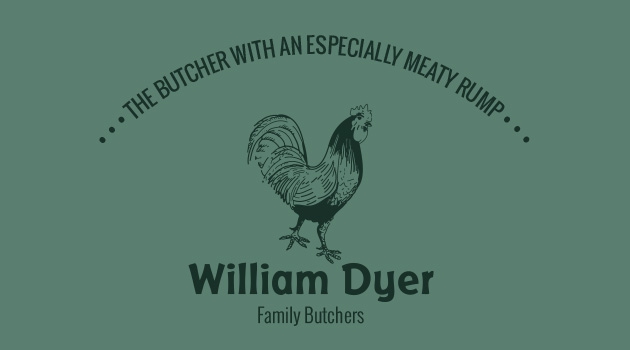 We then moved on to creating a full range of new packaging to truly do justice to the delicious food housed within. Starting with researching and sourcing suitable solutions that met with budget and production requirements. Extending the design into in-store signage, aisle fins and shelf strips.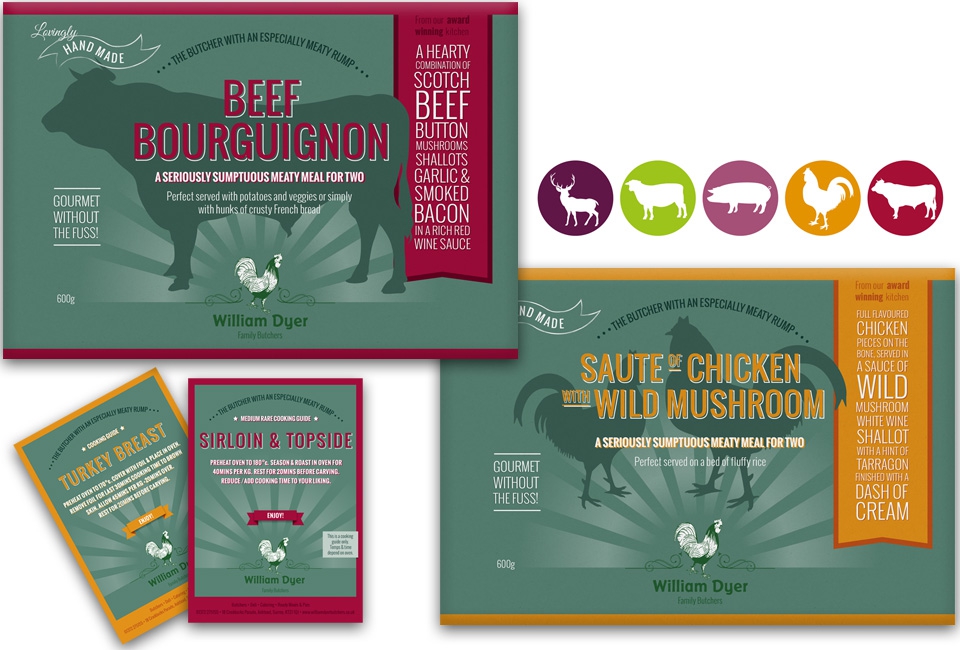 As part of our ongoing work we designed and built a new website for William Dyer. A great platform to get people excited to see (and taste) the quality of the products and experience this expert knowledge and passion of the team to offer the very best.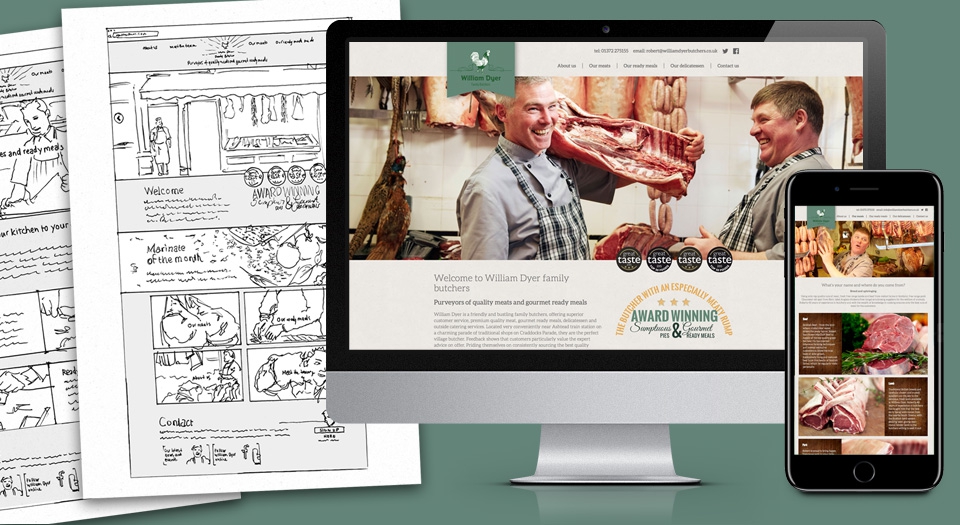 Working with an award-winning photographer we set about creating a suite of images from various levels to create a story, to communicate the authenticity of the products.  We captured detailed shots of fresh ingredients, dynamic pictures of chefs combining them and cooking them, leading on to mouth-watering photographs of the final products together with shots of them presented for sale in the retail environment. Using a natural unrehearsed style we captured genuine moments to draw people in and stimulate the senses a rich sensorial effect. That set of images absolutely brought the taste and smell of those ingredients to the audience. Viewers can 'taste' the food through our work.
We added to the site easily assessable, viewable and downloadable seasonal menus. This suite allows more detail on the ingredients and a full range of frequently updated delicacies.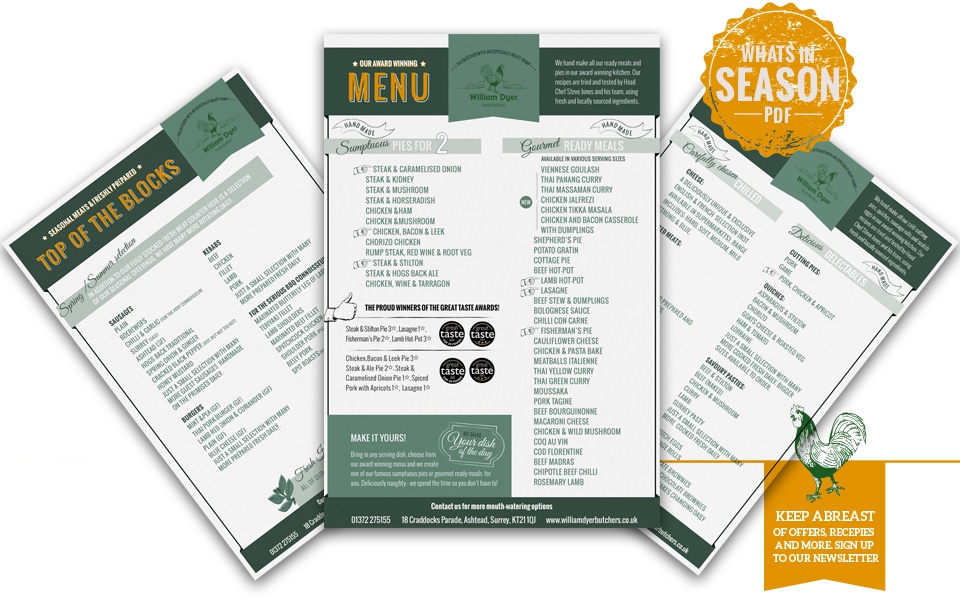 Above all else we are positioning William Dyer as the go-to fun, fanatical foodies. Short punchy messages consistently rolled out across social networks remind people of this, growing their social media presence exponentially.

In store communications including posters and point of sale till screens further engage the customer by showing the product journey and authenticity.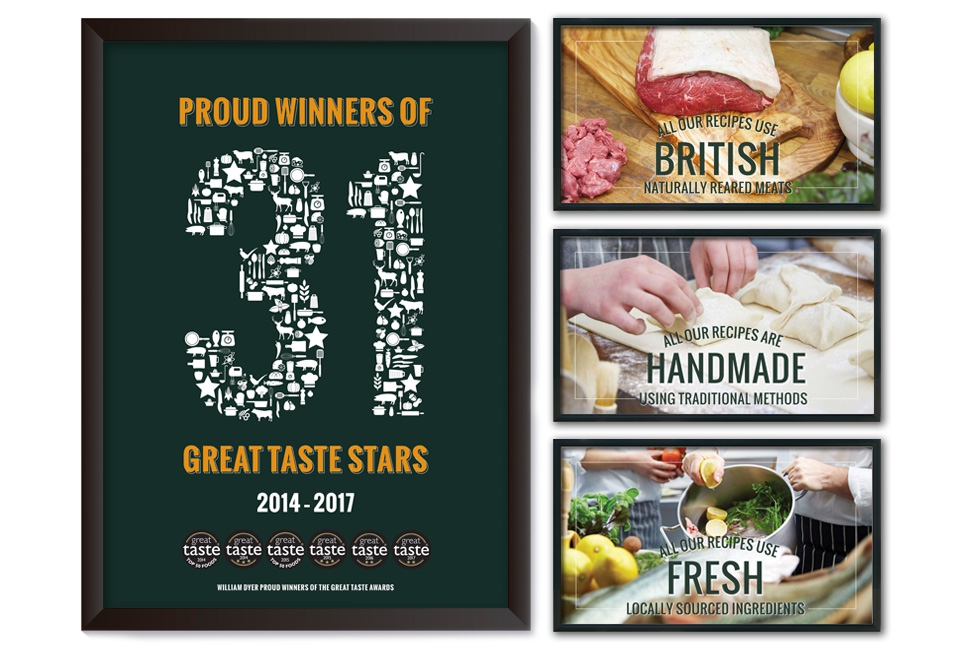 We continued the bold playfulness, through a complete range of stationery, developing a catchy pattern and playful copywriting to bring the brand to life across all formats.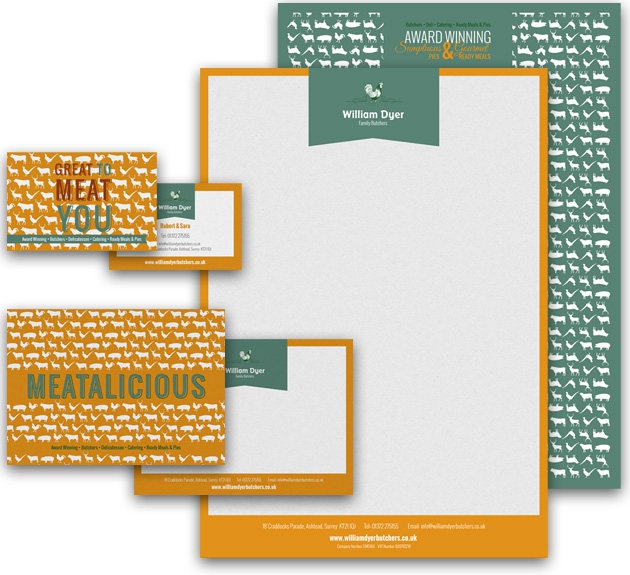 Over the last 4 years of working together we have achieved so much. The William Dyer team have opened multiple  new retail premises and their ambitious growth plans coupled with their multi award winning products means the future is a delicious one.
Check out some more of our work