The Society for Education and Training, known as SET, is the membership body dedicated to professionals working across further education, vocational teaching and training.
SET is part of the Education and Training Foundation (ETF), the government-backed workforce development body. Together, SET and the ETF are well-placed to champion the quality of teaching and training across 14+ education, raising the status of teaching.
Gladstone Design were approached by SET to assist with the development and implementation of their new brand. Having undergone a complete brand overhaul, SET instructed us to roll the new designs out across all media.
Advertising Designs for both Print and Digital Channels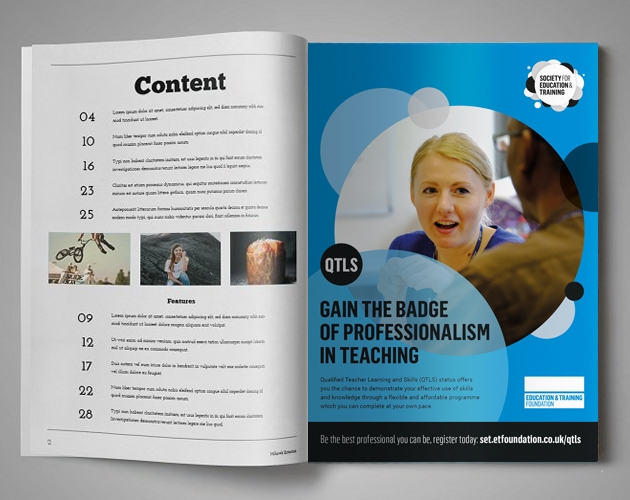 We engaged in creative concept development, producing advertising and renewals campaigns which included designs for print adverts, posters and online banners. Social media post design used bold, fun and standout imagery to catch the eye in a busy environment.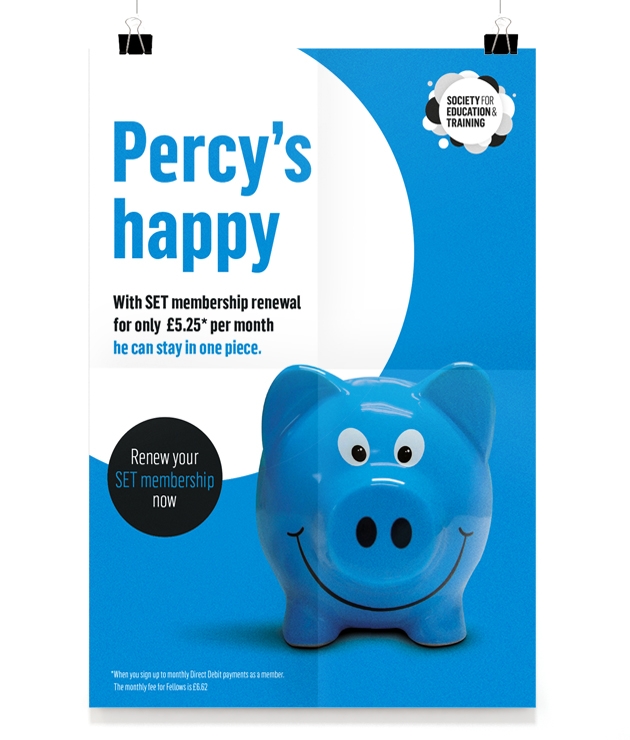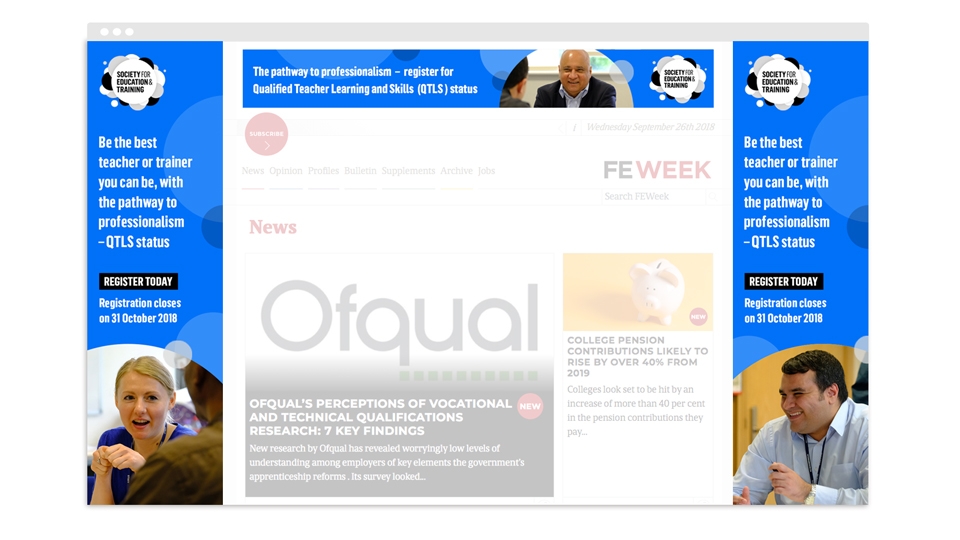 Advertising Guidelines
Gladstone Design produced a concise and detailed advertising guideline document for the ongoing creation of consistent advert deigns.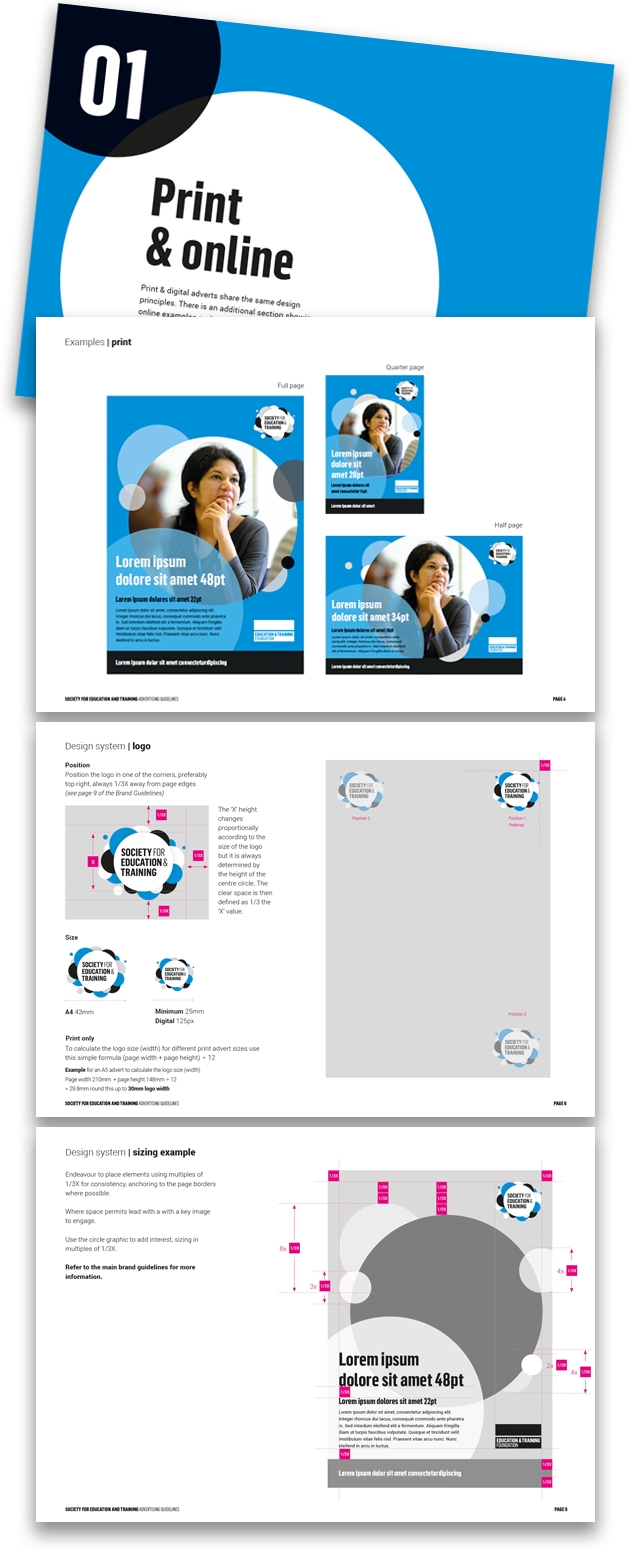 Printed Collateral
We developed, produced and delivered printed collateral, including leaflets, posters, postcards and a bespoke A5 6 page roll fold leaflet format.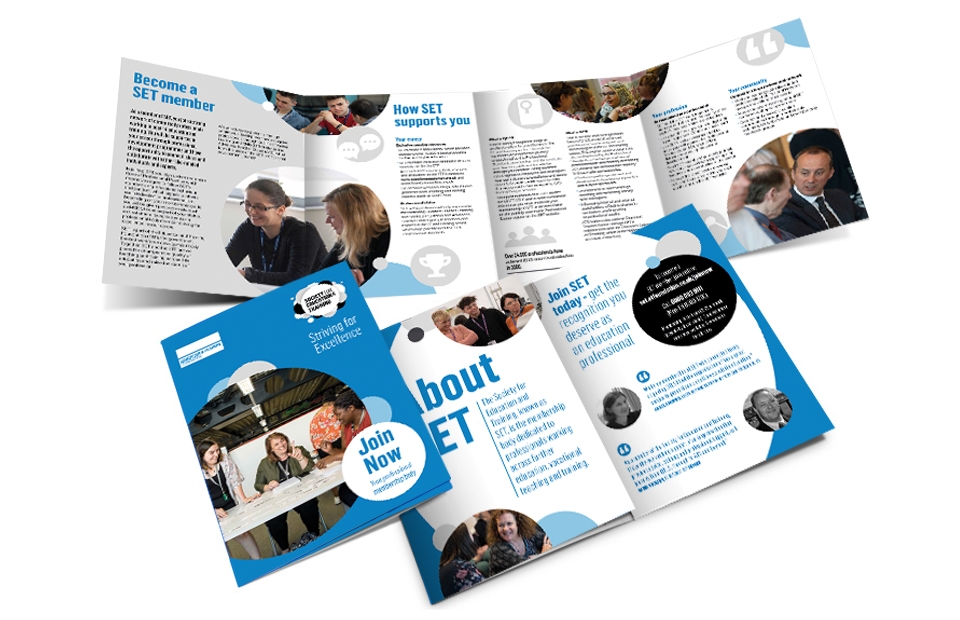 Conference and Event Branding
We designed and sourced collateral for conferences and events including onsite banners, signage, digital screens and programmes.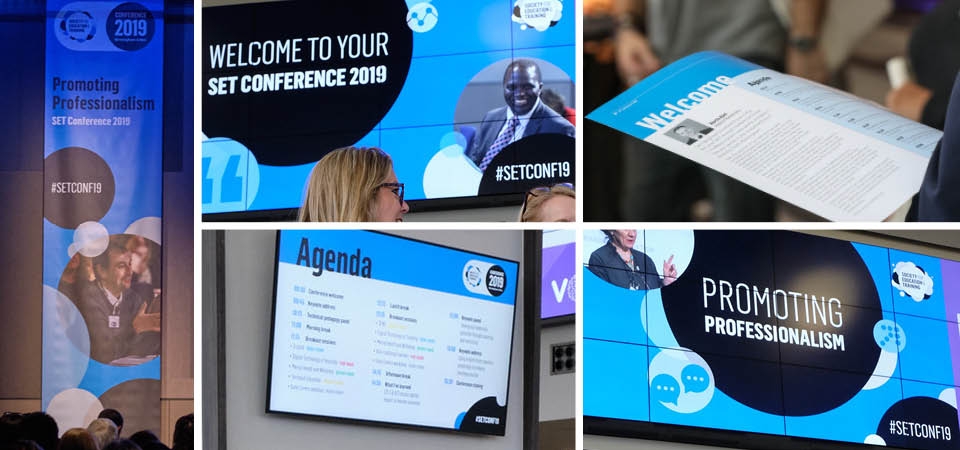 Icon Library
Gladstone Design created an icon library; a full suite of 32 bespoke icons to help communicate different ideas. They are a distinct and bold style instantly recognisable as part of the SET family.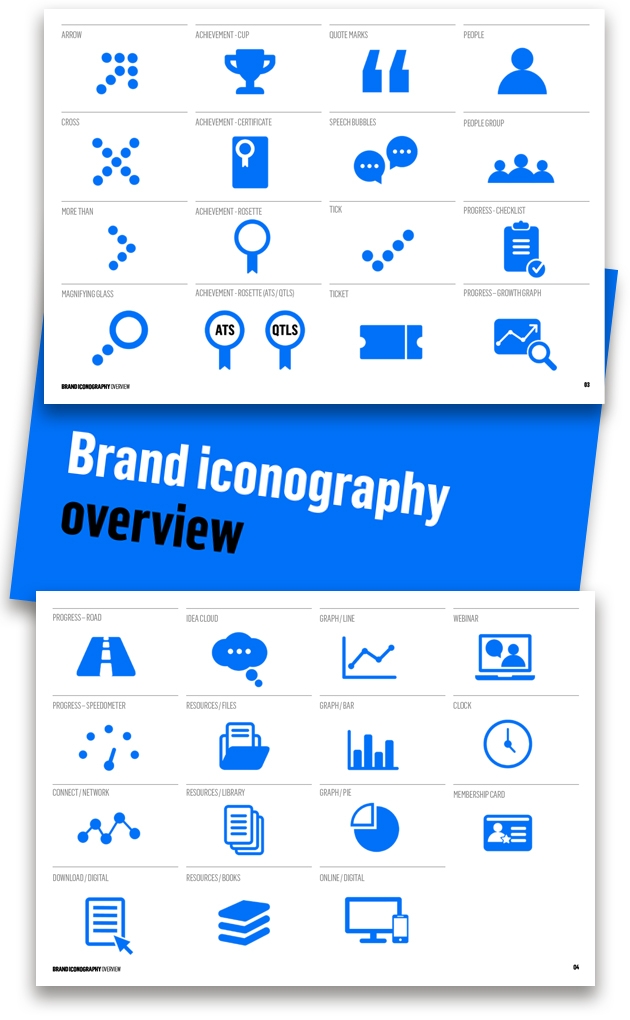 Check out some more of our work