We love breathing new into old brands as much as we do launching new brands. Milners are a popular home-furnishings company. The challenge was to update the brand, while maintaining the distinctive look and feel of the very well-known, local company.  
We worked with closely with Milners to confirm their core brand – their values, their positioning and their promise from which came a refreshed platform upon which to evolve their brand identity.  
Values included a trusted long-established family company, respected craftsmanship and large and unique range; all pillars of their brand which we rolled out across a wide range of elements including: advertising, shop exteriors, stationery, POS, vehicles and a range of printed literature.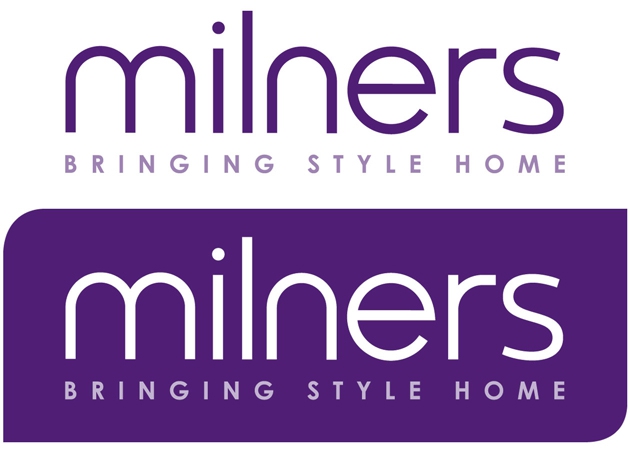 "Gladstone Design has produced a complete rebrand for Milners; creating our new logo, re-designing our two Ashtead showrooms and continues to produce our ongoing advertising campaigns. We highly recommend Gladstone Design for a flexible and personal touch. You will be very impressed".
Milners have two large retail showrooms in very prominent positions on the high street. When designing the facias the application of the branding was of upmost importance to maximise exposure whilst clearly communicating key brand messaging. We also included a carefully considered backlit lighting system for the signage to ensure standout on darker days.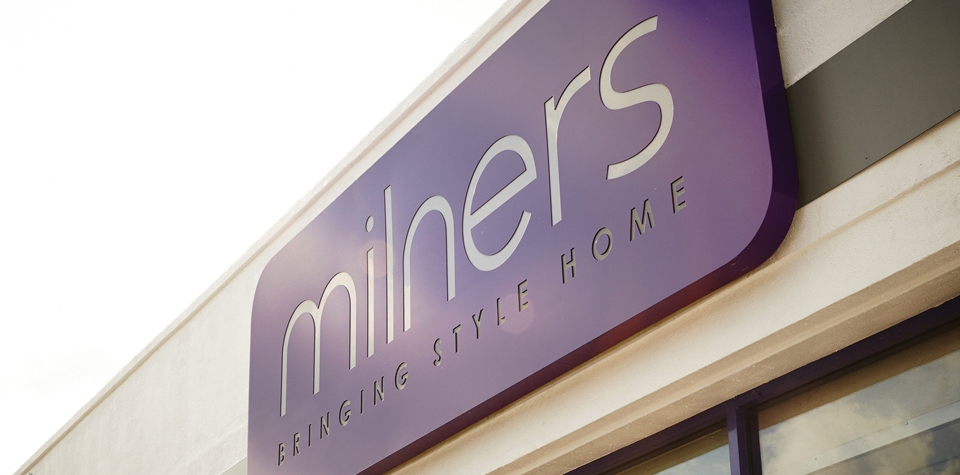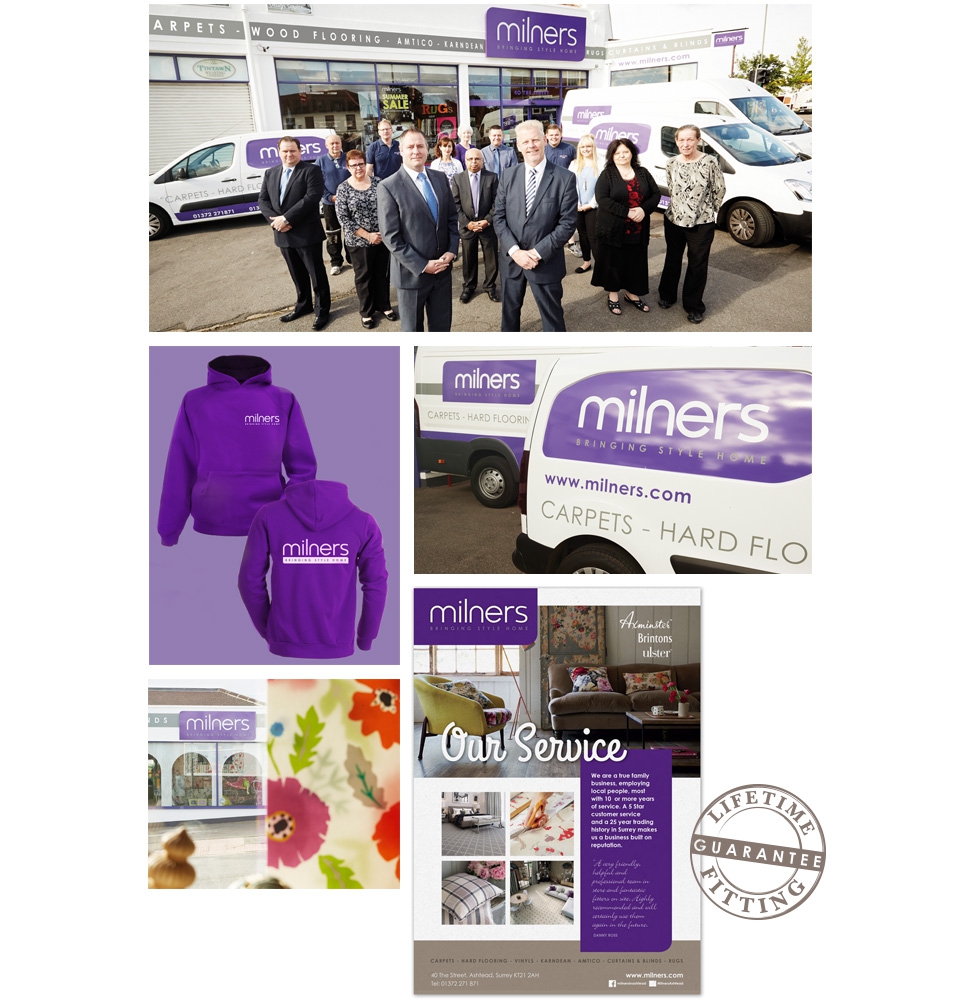 Bold colours, coupled with a distinct style give the new advertising a consistently recognisable strong brand style that is adaptable to reflect the season's trends.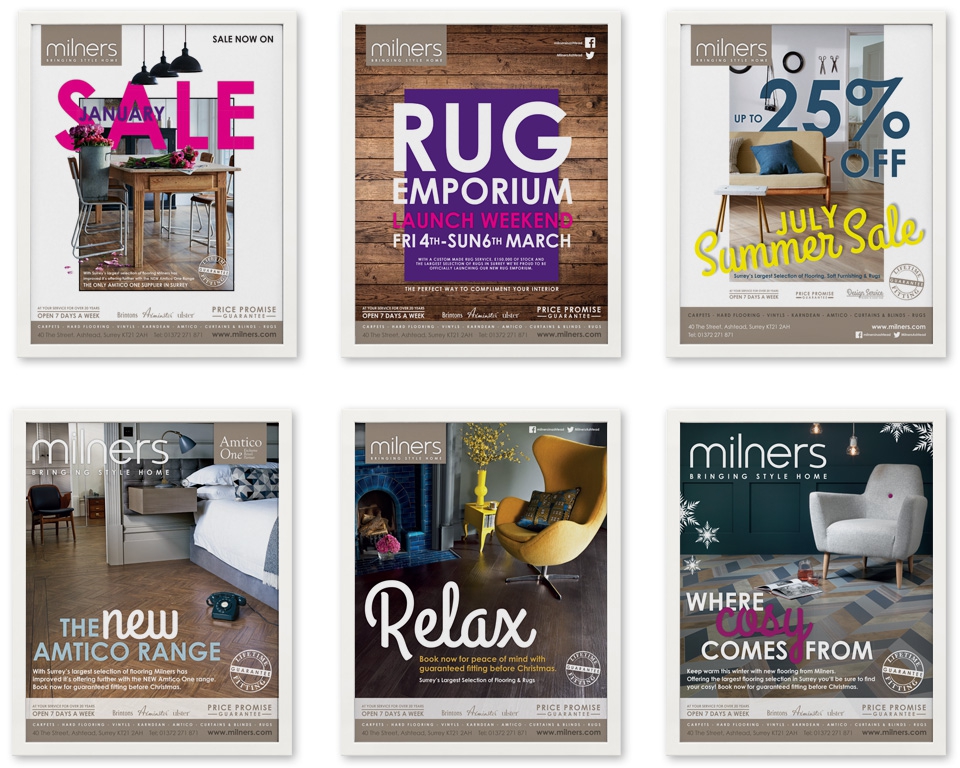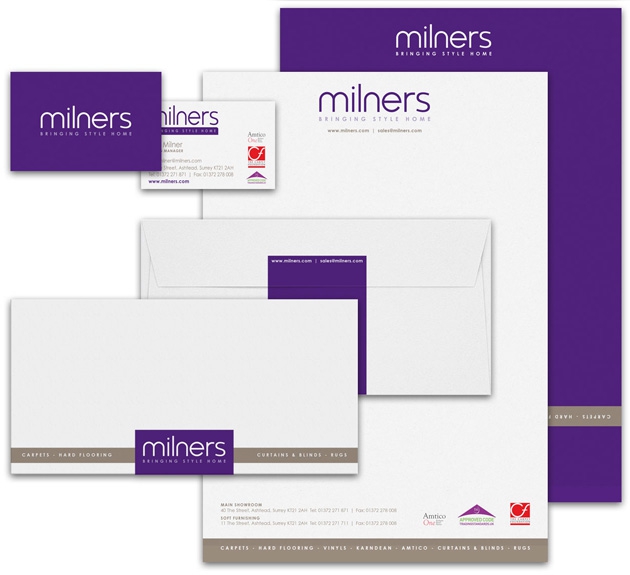 To take the new brand forward and ensure it remains consistent throughout we developed an easy to follow set of guidelines for dealing with all aspects of brand usage.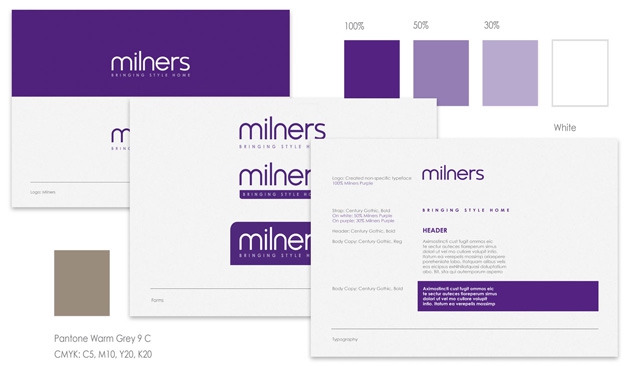 Working closely with Milners we continue to produce advertising campaigns, marketing collateral and ongoing brand management. Check out more of our work.
Check out some more of our work