Your Planning Angel is a leading premium wedding and events planning consultancy. As a creative company they craft beautiful experiences for their customers through collaboration, attention to detail and considered design. They felt their existing brand was not reflecting who they were and the high quality service their business offered. After all, planning one of the most important days in their customers' lives requires a certain level of credibility and trust.  
We conducted brand workshops with the team to refine brand values and how they would like to position themselves. With the core brand platform in place we could now look to project this by bringing their brand style in-line. We started with refining and modernising their visual identity; introducing new typography and a refreshed colour palette.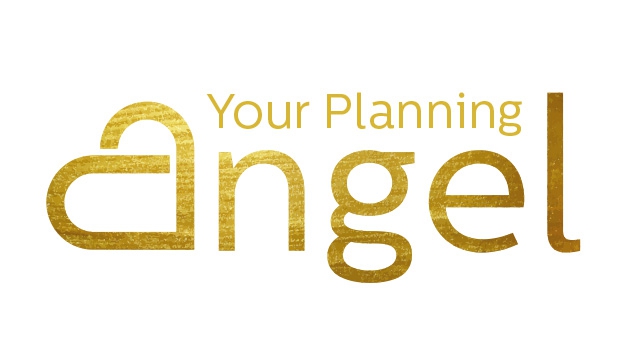 "I have used Gladstone Design for all of my graphic design projects over the past year and have just hired them to re brand and build my website. Their attention to detail and dedication to truly understanding exactly what my businesses represent has always resulted in exceptional work. They are an incredibly talented team and I highly recommend them."
Converting website visitors into clients is the priority. In this case, conversion is hugely facilitated by highlighting the company's impressive experience through positive reference quotes from previous clients. Using emotionally engaging imagery throughout, accompanied by personal quotes not only made for aesthetically engaging visuals but helped build a 'tried and tested' trust base. 
In keeping with the stylish and distinctive brand identity we redesigned and redeveloped their website to express their personality and showcase their portfolio on an easy-to-navigate responsive platform.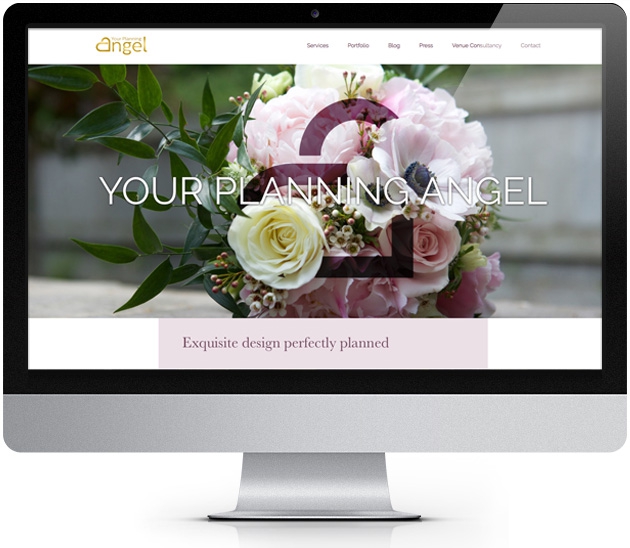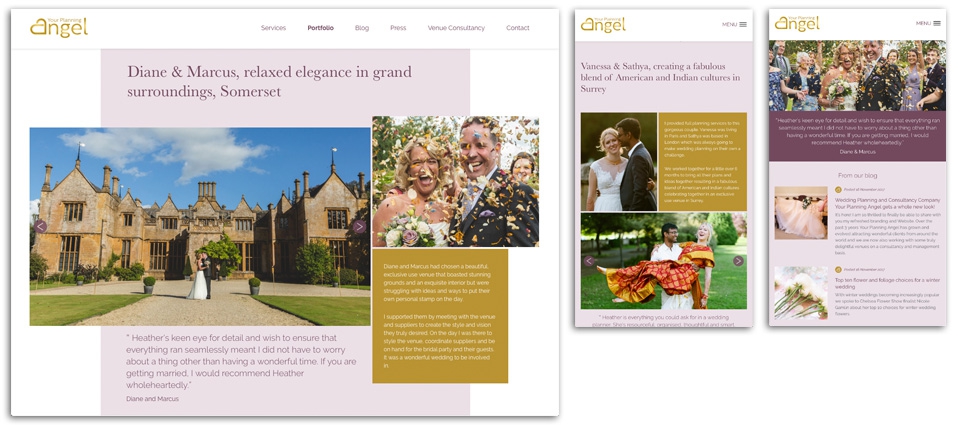 Brand icons. We love brand icons! They enable another level of playfulness and adaptability not often achievable with a full logo. Here, we extracted the stylized 'a' and used this throughout a range of communications in a strong, confident albeit fun and subtle way. A cross section of header images throughout the website show little details from a table place setting to the bride getting ready to throw her bouquet. The icon within says 'we are here, everything is covered' -  but quietly, not to make this too introspective and 'all about us' - it's what Your Planning Angel  can offer to people, putting them 'centre stage' for their big day.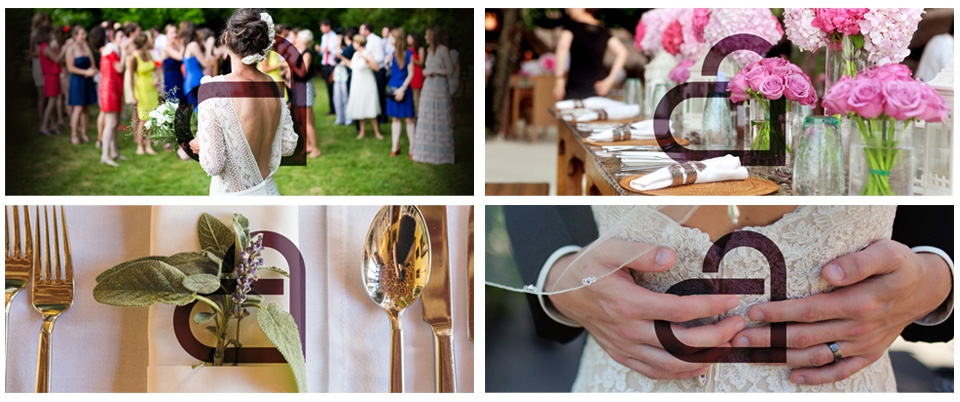 Extending the brand in a clear, creative and consistent way was especially key to this project as perspective clients would expect this level of detail for their big day. A full set of stationery including welcome pack and a range of promotional items uses the brand icon in patterns throughout. The business cards were finished with a raised gold varnish for a lovely opulent tactile feel.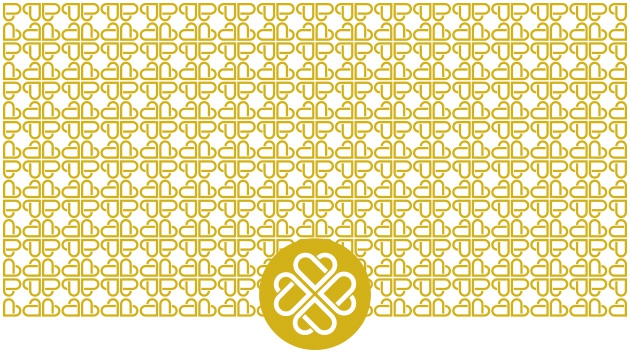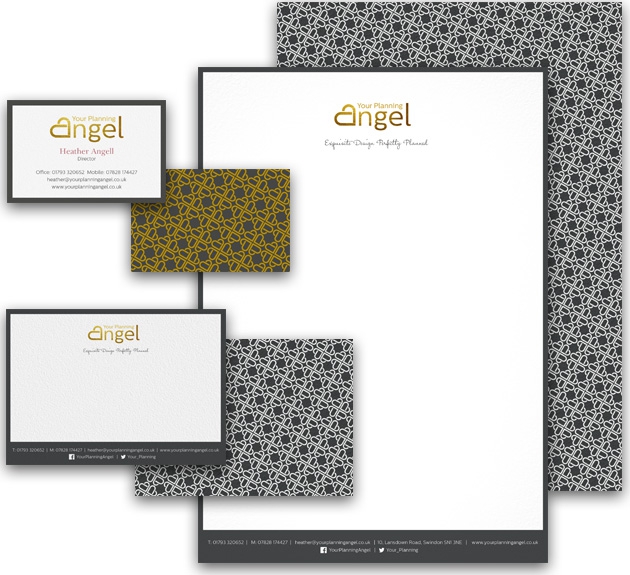 This has been a lovely project to be involved with and we continue to provide ongoing marketing support for Your Planning Angel. If you want help refreshing your brand, please get in touch.
Check out some more of our work