The Silent Pool distillery was set up in 2014 with a proudly independent vibe and a vision to create handcrafted quality spirits on the banks of the Silent Pool; a beautiful teal-coloured natural spring, steeped in folklore.  The founders set about turning a group of ramshackle old farm buildings into a modern gin distilling hub. Just over a year later Silent Pool gin was born. Intricately combining 24 botanicals to create a full-bodied fresh gin with depth, clarity and flavour. Silent Pool gin is now one of the strongest brands in the Silent Pool distiller's portfolio. It took only a year post-launch to become the top selling super-premium gin in the UK and now has multiple global awards and international distribution in 35 territories.
 
'For the Spirited'
Three words which capture the essence of the brand.
Gladstone Design was approached by Silent Pool to help refine, develop and implement their adventurous new brand propositioning and communications platform in order to maintain stand-out in a crowded gin marketplace.
 
Using the equity in the beautiful bottle illustration, featuring the 24 botanicals and playful elements of the folklore, we developed a creative to bring to life the visual representation of the bottle's pattern. Striking, distinct and refined - upholding the super-premium core of the brand.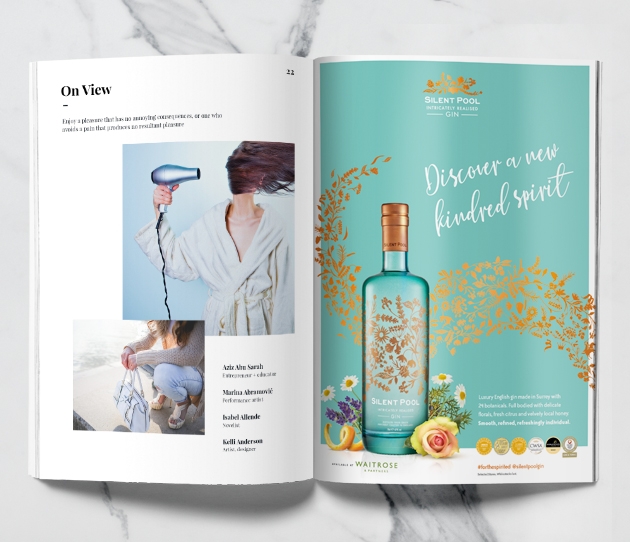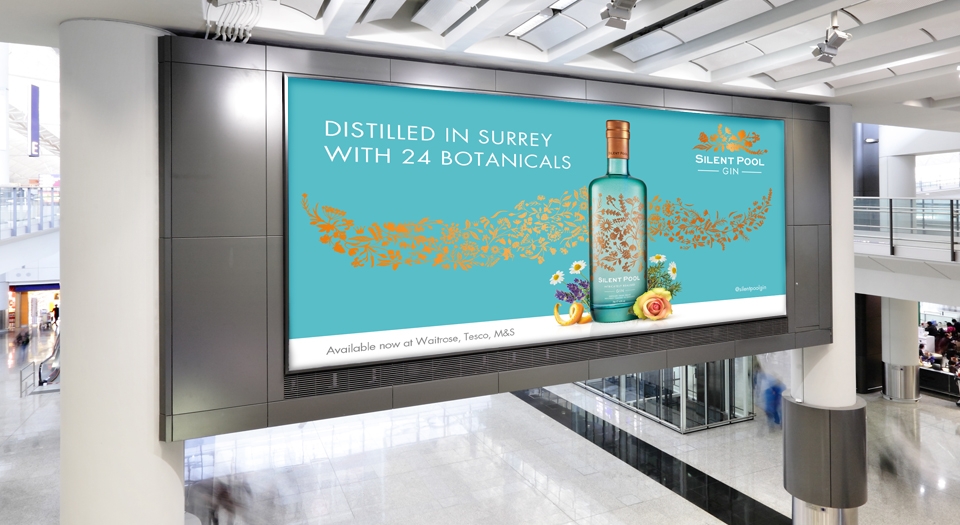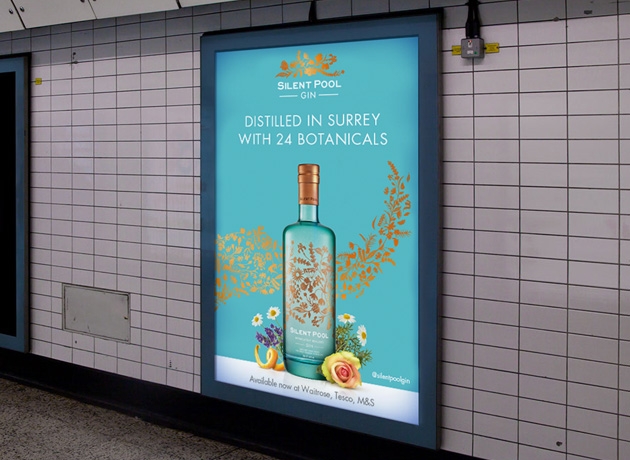 From pop up bars to livery for cars we have worked across a truly vast spectrum of mediums. Creating print adverts, press magazines, billboards and point of sale items. Rolling out to social channels and online and working closely with the team to create taste maps, leaflets, signage posters and more.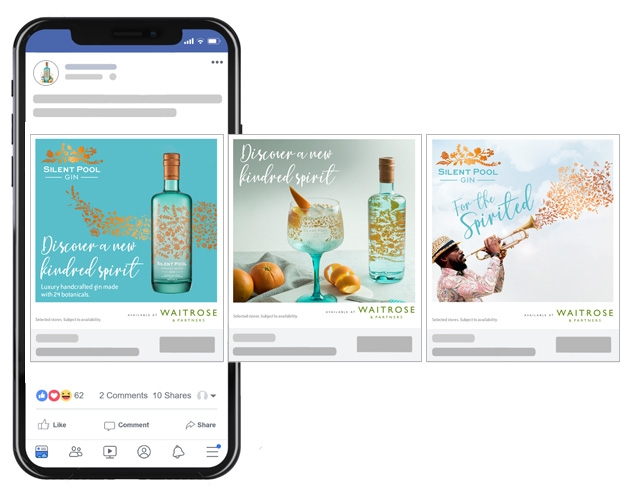 The Mumsnet FTS award is now live. Thought I'd ping on to show how amazing the assets are all looking. Thanks both for all your hard work.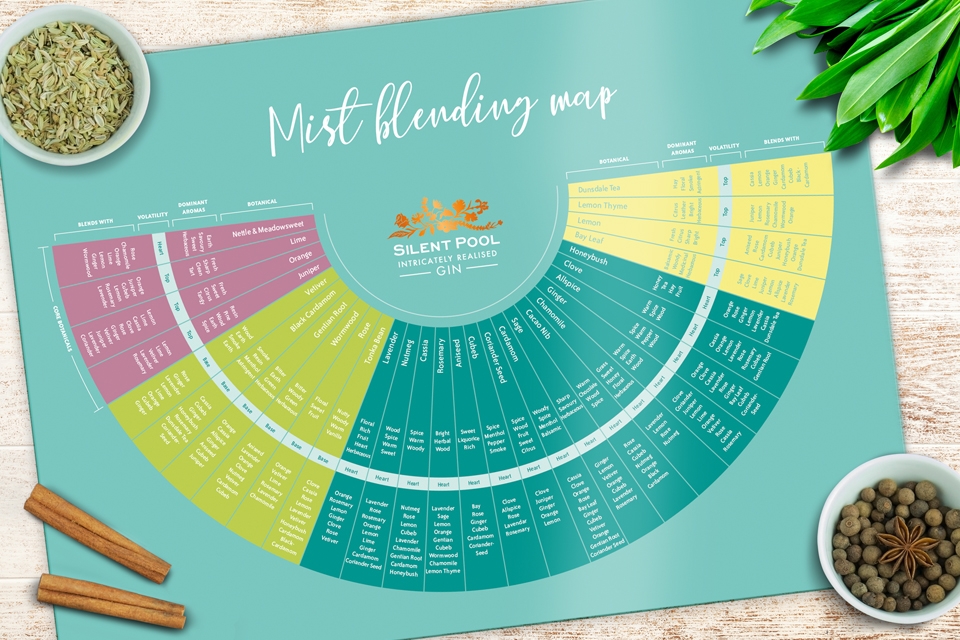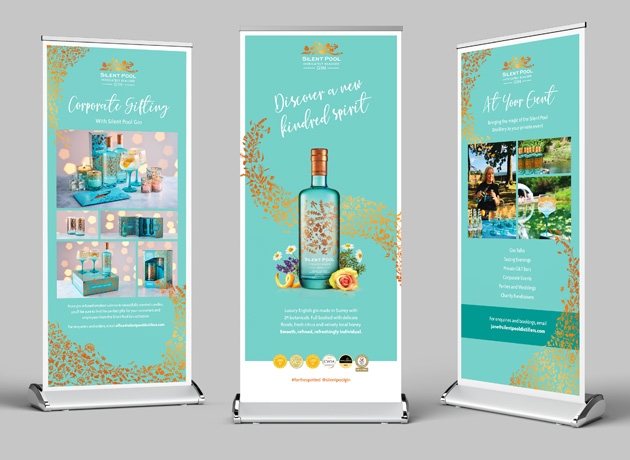 Large format panel design for a bar 'takeover'. Each panel is 3x3m square and features different ingredients to match the 3 different gins in the Silent Pool Gin family. 

Check our some more of our work