Gladstone Design was commissioned to create and launch a brand for the newly created whisky sales and investment company, Liquid Gold.  We designed their vast e-commerce website and the branding of their high-end retail premises.
Learn and invest. Taste and relax. Liquid Gold (LG) opened a wonderfully considered bar and shop on a well regarded Surrey high street, in addition to their unique website. 
A members' only bar allows clients sample world class cocktails prepared by LG's very own expert mixologist. A true haven for collectors and connoisseurs. All championed by a team with expert knowledge and unique industry links. "A delectable treasure trove of golden delight, presenting a unique selection of the finest quality and rarest whiskies available". 
"We were particularly impressed with their ability to manage our project from start through to production, making the process incredibly easy for us."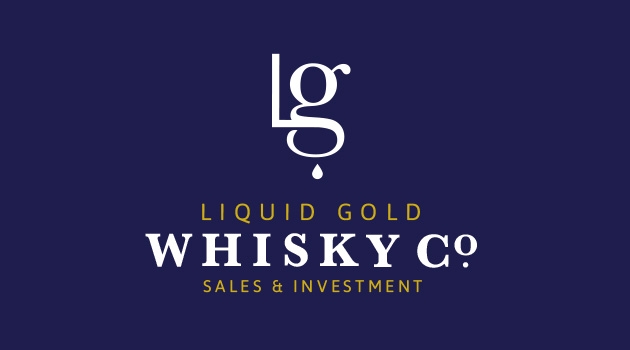 Working closely with the Liquid Gold team we started by creating a lovingly crafted identity that is clean, prestigious and timeless, appearing in various sizes across all marketing output. Including a distinctive graphic to work as a standalone brand emblem across certain touchpoints. Using a deep, rich blue colour for the main brand colour gives the identity stand-out against the multitude of golden brown and green whisky bottles.

We continued to collaborate with LG on all aspects of the new brand launch to ensure the brand vision was consistently adhered to. The fit out of the shop premises, including a bespoke bar area was a large part of the project. We created an exterior with the right balance of sophisticated boldness and a multi-functional interior space. A welcoming atmosphere to entice and seduce people; a retail area to showcase all of the products; a bar area to drink and relax. All cocooned in a multitude of liquid golds for a cosy, opulent and friendly environment.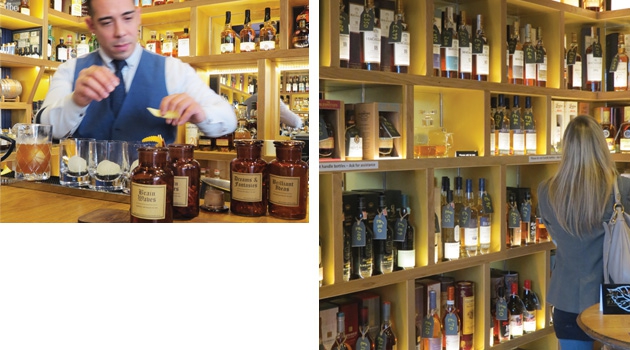 Creating sub-brands within the main umbrella band to distinguish different clubs and types of membership packages available.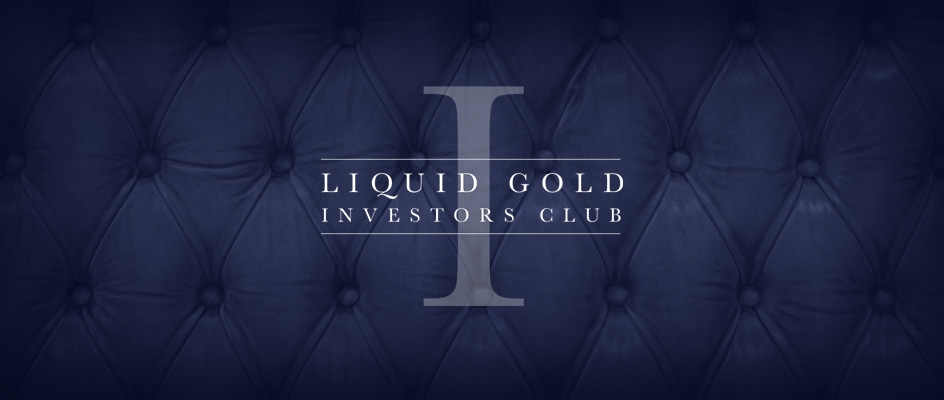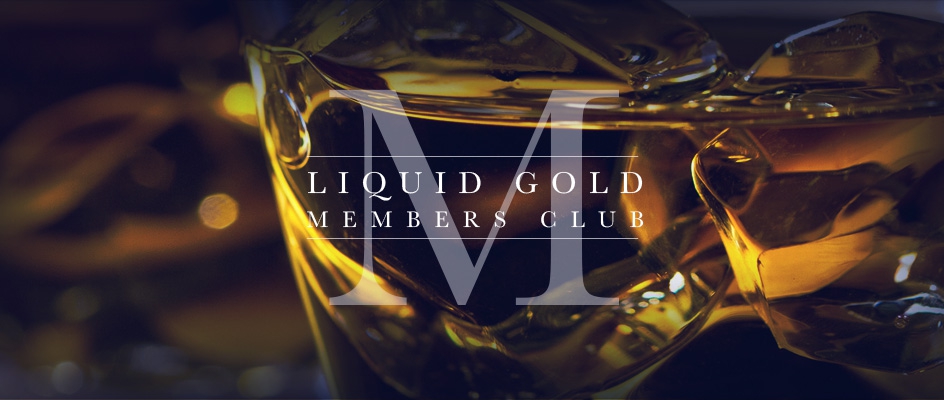 We helped extend the brand across an e-commerce website, product catalogues, newsletters, information packs, advertising, stationery, taste icons and more. Allowing us to once again immerse ourselves in the production world for lovely tactile finishes to give the wow factor. From a unique etched metal menu cover to gold embossed business cards, we always love seeing our designs enhanced through different techniques.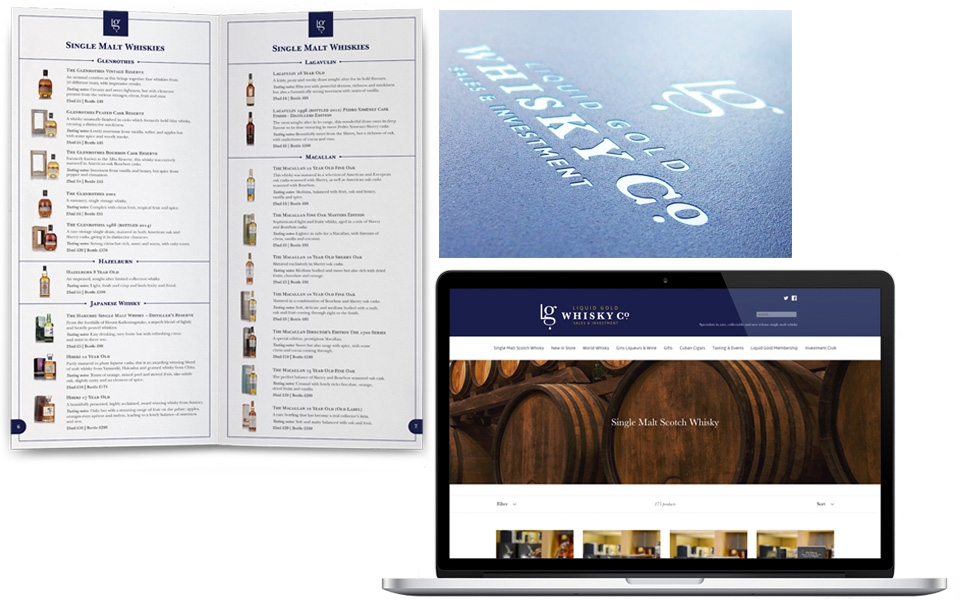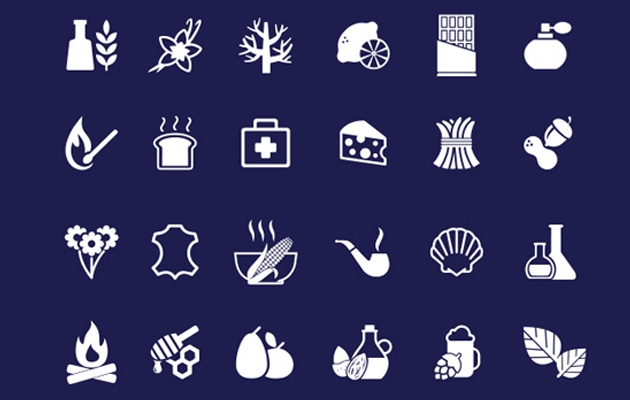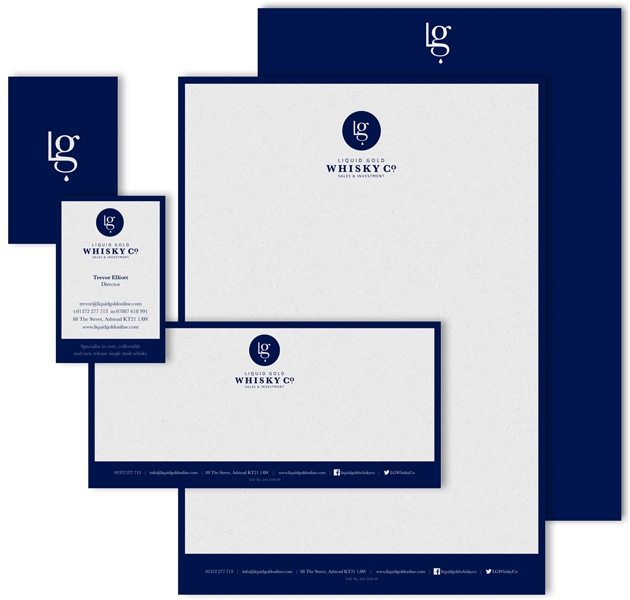 This has been a great opportunity for Gladstone Design and Liquid Gold to create an exciting new brand and we look forward to working with Liquid Gold as the company grows. If you want help launching your brand, please get in touch.
Check out some more of our work